Study Abroad
28 Essential Tips for Weekend Travel While Studying Abroad
These 28 tips will help make your weekend travel easy, smooth, and affordable!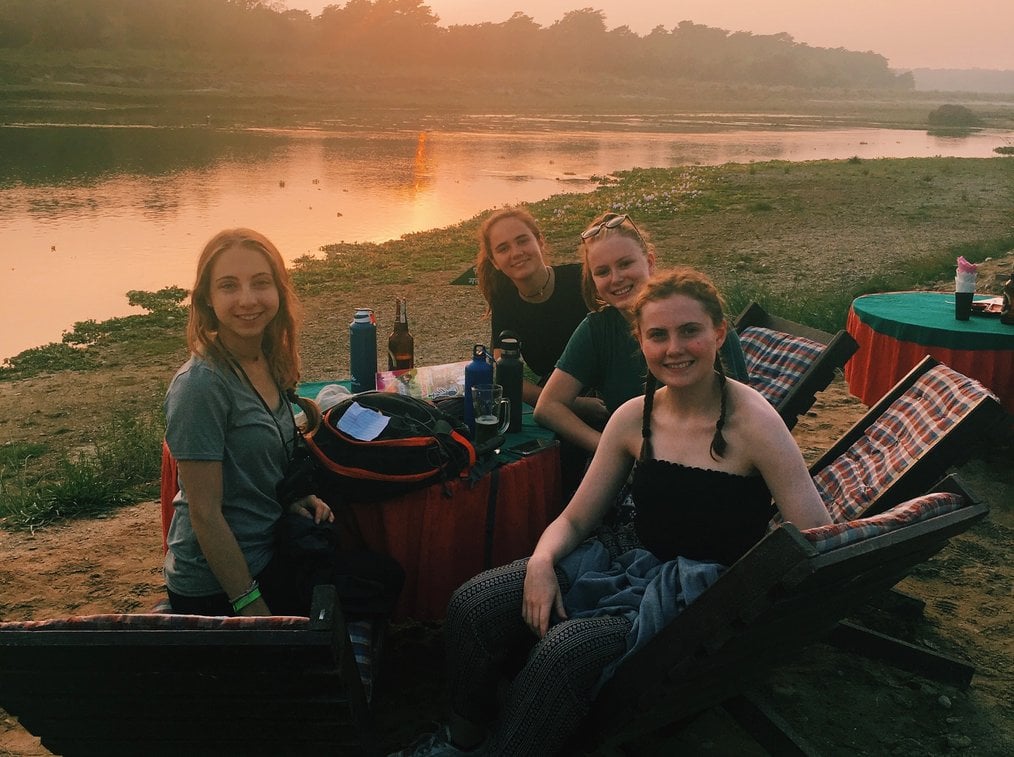 If you're heading off on a study abroad adventure, you're probably already excited about all of the fun travels you'll have. While it's important to spend lots of time taking in your home city, studying abroad for a semester or a year is the perfect time to travel to other nearby cities and countries.
If you've yet to choose your study abroad program, be sure to find one that's supportive of student travel and will be available to help with any problems while you're doing independent adventuring. They probably won't book all of your tickets or find you the most comfortable hostel, but they should be open to giving advice and pointing you in the right direction when necessary. Read reviews of study abroad programs to see what past alumni have to say in terms of support and opportunities for travel.
If touring is a big priority for you while abroad, you may opt to find a study abroad program that only has classes 4 days a week, instead of constantly ditching Friday classes. Do programs provide 3 day weeks to give students extra time to twiddle their thumbs, check for Facebook updates, or stream an entire series on Netflix? No! The hope is that you will go out and explore! Keep in mind the following tips, and you'll be able to enjoy hassle-free short-term travels while studying abroad.
Packing Tips
Leave your brands at home
Give yourself the chance to truly blend in with the locals and absorb not only their culture, but also their style. Break out of the college stereotype and dare to be different from your friends when you're getting dressed for the day or night.
Pick up products abroad
Believe it or not, there is shampoo in Europe! Save on weight when packing and, unless you need a specific product from home, pick up toiletries once you're abroad.
Avoid carry-on drama
Make sure your carry-on luggage or backpack fits the strict budget airline (like RyanAir) restrictions, otherwise you'll be paying the price of a nicer airline ticket to check your extra bag. Backpacks and small duffel bags work best.
Think twice about your heels
If you're headed to Europe, leave the heels at home. Instead, opt for a pair of boots, flats or wedges when going out. Feel free to bring one pair just in case, but other options will definitely help you have a more pleasurable evening traipsing across the city!
Itinerary Tips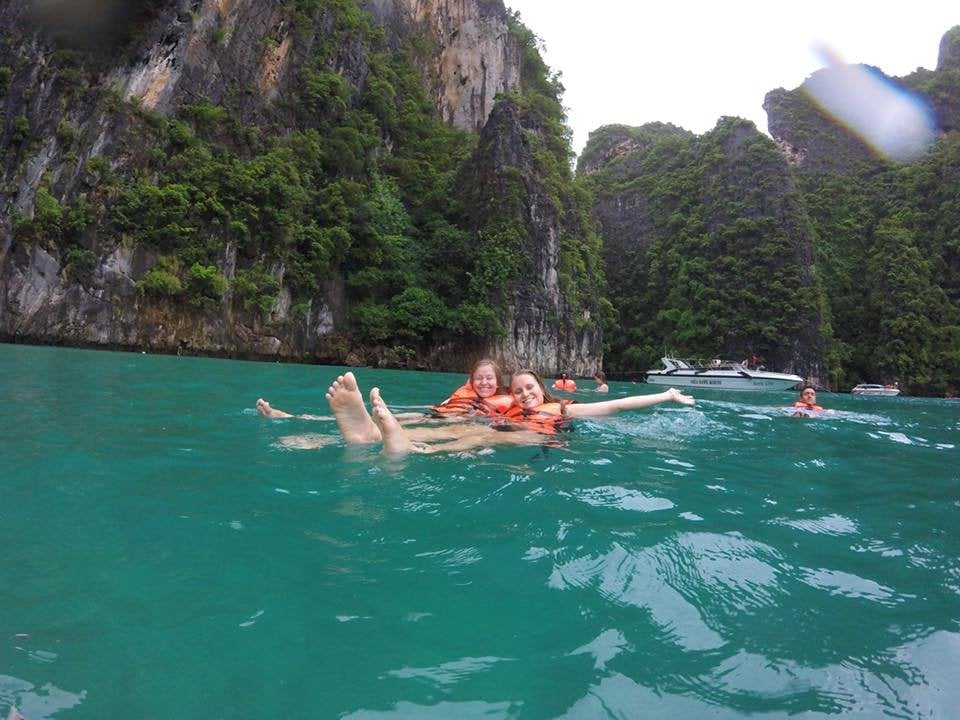 Don't spend every weekend somewhere else
When looking at the calendar and scheduling weekend trips across the continent, ensure that you leave enough time to actually immerse yourself in your home city and local culture. Often, we're so excited to travel that we miss out on the true experience -- living in a new city, speaking a foreign language, getting to know the neighborhood, and meeting locals.
Pick the right day
When booking trips, make sure to look into whether there are any festivals or events going on during that time, and then decide whether or not to go. Carnival in Venice is a blast, but if you're not ready for the crowds, lines, and higher prices, it might taint your experience.
Plan a little, but be open to spontaneity
While it seems romantic to book a trip and show up in the city without making plans, you'll often have only two or three days during which to see all the sights, eat great food, experience the nightlife scene, and shop 'til you drop. Don't expect to be able to accomplish everything you want to without doing at least a little planning beforehand.
Ask a friend who's been there for tips. Look up a local events website. Find at least one good place to eat on Foursquare or Yelp. Don't plan every minute, but have a couple of things jotted down that you'd want to see, do, or eat.
Figure out what "centrally located" really means
"Centrally located" is relative -- is the hostel in the center of the Old Town or close to a drab business center? Make sure to look at a map to figure out where the city center is and where the hostel is in relation. It's not terrible to stay outside the center, but check into the public transportation needed so that you don't end up spending more on transfers than splurging for a slightly more expensive bed. Search engines like Hostelworld will let you search for hostels in map views to help with this.
Transportation Tips
Public transportation is your friend
Whenever you're in a new city, take the bus or train instead of cabs. Save taxis for emergencies only. Typically, non-taxi airport transportation is great throughout Europe (did I mention that it's even free in Geneva?) so save your euros for something else.
Validate your tickets
In many cities, specifically Prague, Budapest, and Rome, there isn't a required swipe as you board the bus, but there are small receptacles for you to validate your ticket. Simply stick the end of the ticket in the slot so it can punch a time stamp as a record you have checked in.
Don't validate? You risk police boarding the bus or metro and charging you a hefty fine if you can't talk your way out of your mistake.
Travel creatively
While budget airlines are great, there are many other options that can get you around on the cheap. Look into trains, night buses, and even carpooling if you're traveling with close friends that are also looking to save a buck.
There's even an app, Go Euro that'll let you compare bus, train, and airline routes between your departure and arrival city, and let you compare them based on price and travel time. Definitely a good study abroad app to have.
Money Tips
Make grocery lists
Instead of deferring to McDonalds to have a cheap meal, save money on food by buying local groceries and cooking at your hostel. Not to mention, browsing the aisles of a local supermarket can give you a first-hand insight into the culture -- what they eat and what they don't eat -- and a chance to discover local food. In Spain, pick up chorizo and queso to make a bocadillo. In France, choose delicious pain, jambon, and fromage for a snack in the park.
Find free activities in a city
London museums, diamond cutting in Amsterdam, Prague Castle, watching the Eiffel Tower twinkle -- none of these cost a dime! All are can't miss experiences in these cities.
Forget about Starbucks
Do work at a local cafe, not Starbucks. It's often more expensive abroad, anyway. You'll find plenty of the famous chain once you return home, so use this opportunity to make friends with the local haunt.
Avoid €8 drinks
Sounds crazy since this is more than $10, right? You'll need to stay away from the "study abroad hangouts" on the weekends. Bars that cater to an international crowd know they can charge an arm and a leg because students will still come back in packs. Break this trend and find a corner place where you can have three drinks for the price of one somewhere else.
Be smart about banking
Before you head overseas, call your bank and pick their brain for European partners. Many banks have agreements with banks in Europe where you can withdraw money without getting charged fees.
Always ask for student discounts
As students, you have endless opportunities to flash your college ID and save tons on everything from museum passes to train tickets. Make sure to carry your ID with you at all times, and don't hesitate to ask if there's a student rate wherever you go.
Learn the Squillo
You picked up a prepaid phone that you're using to contact your other friends abroad? Teach them how to "Squillo" so neither of you have to lose credit or spend money getting in touch. Let it ring several times and then hang up without ever connecting. Your friends will have a missed call that didn't charge either of you but communicated to them a predetermined message such as "I'm here", "I'm ready to leave", or "I'm running late".
Put your phone on airplane mode
Save money and still have ample resources at your fingertips by turning your iPhone on airplane mode and using it as a wifi device. Don't worry, Europe is buzzing with wifi hotspots everywhere from Starbucks to airports to McDonalds. Use your phone for iMessages, texting applications, email, Facebook, maps, currency conversions, web browsing, flight confirmations and more!
Immersion Tips
Put your camera down and use your senses
So often, we are excited to take a cover photo picture and lose out on experiencing the moment. Whether it's taking in the sparkling Eiffel Tower, sampling Spanish anchovies or standing in awe of the Sistine Chapel, force yourself to put down your technology and make memories that will last forever with those around you.
Take advantage of rainy days
Watch a movie! Search movies that relate to the city you're living in or a city you're traveling to soon. The Pianist, Saving Private Ryan, Schindler's List, and even the series Band of Brothers will give you a glimpse into the history and set the stage for you to visit the real-life locales.
Push your palette's boundaries
You've never had pad thai or spaghetti carbonara? Find out what the local delicacy is in a city and go for it! You can't leave without tasting some of these famous dishes.
Take a class
Whether it's sangria-making in Barcelona, macaroon tasting in Paris or salsa dancing in Spain, push yourself to find an activity that allows you to learn more about the living, breathing culture of the city.
Always say please and thank you
No matter where you go, push yourself to learn these two important phrases, and everyone will seem to be smiling at you as you pass.
Collect meaningful souvenirs
Decide to spend your money on things that you love. What is a city famous for? Lace in Brussels, mosaic in Barcelona, murano blown glass in Venice or leather in Florence - see if you can find a local keepsake specific to the country you're visiting. This will make it much more memorable when it's collecting dust on a shelf at home in the States.
Watch and learn
Not sure how to eat a dish or whether you should tip or not? Slow down and observe those around you to see how they are handling the situation. You'd be surprised of what you can learn from feisty Italians or stoic French!
Consider starting a blog
Whether you're going to write down everything you eat for family, or just send post cards once a month, make sure to keep some notes about where you are going, what you are experiencing and how you are feeling. This is the best way to stay completely involved in the experience. Before you know it, you will be back home, so small notes are a special souvenir.
Travel Safely!
Each of these tips should help you have smooth and fulfilling travels while spending a semester abroad. To the folks who've been there, done that, what tips would you add for future travelers? Be sure to share your insights in the comments section below!