Study Abroad
10 Things to Know Before Studying Abroad in the Netherlands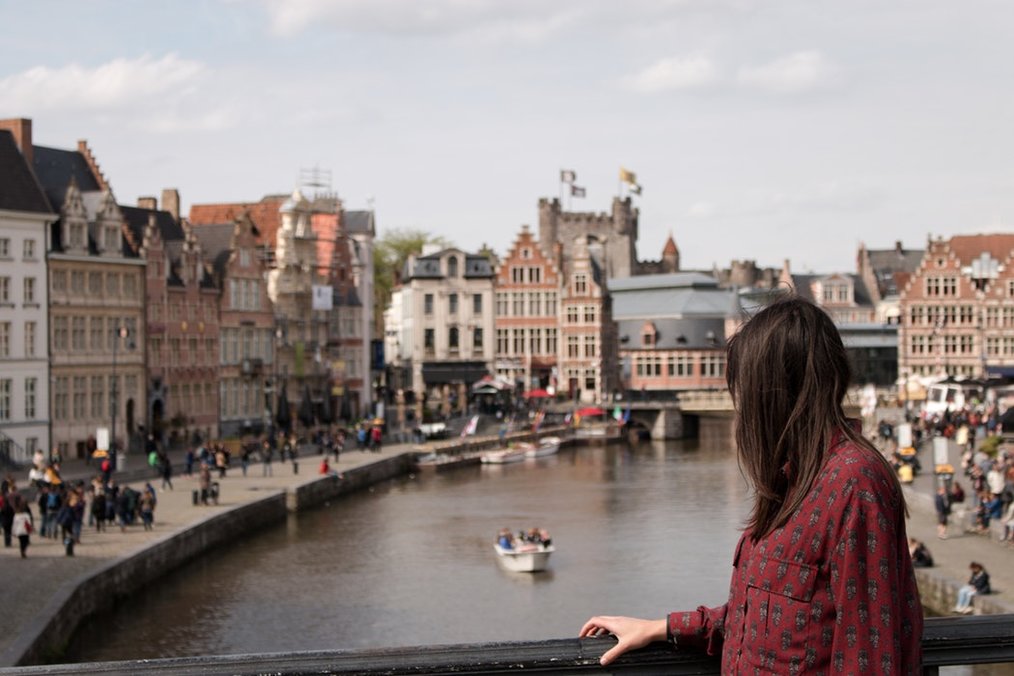 Traveling to a new country for a couple of months comes with many things to think about and fears to overcome. Many questions pop into mind and until you're there, some will remain unanswered. The process of going abroad will result in a lot of research about the destination, its traditions and customs.
Studying abroad takes on many different forms for college students. Whether you opt to study through your university, over the summertime with AIFS, an entire semester with IES Abroad, or anywhere in between, the Netherlands is a wonderful destination for study abroad.
No matter what type of program you choose, if you are a student planning to study abroad in the Netherlands, here are 10 things you gotta know prior to departing.
1. It's "the Netherlands", NOT Holland
The Netherlands is a small country, but despite this, it's very different across its lands. The north and the south are vastly different, as are the coastal towns compared to the ones inland. Many people confuse the terms Holland and the Netherlands and use Holland to describe the whole country. Holland is actually a region in the west coastal area of the country. This area contains all three of The Netherlands' most populous cities: Amsterdam, the capital, the Hague, the seat of the government, and Rotterdam, Europe's largest port.
Here's an awesome video that dives even deeper into themes of the Netherlands vs. Holland that's worth checking out. Be sure you're well versed before you head to Utrecht, Amsterdam, et al!
2. Everyone speaks English, but learn some Dutch
Prior to going, many people told me that I didn't need to take Dutch lessons and that everyone would be able to speak English. With this advice in mind, plus the difficulty I encountered in trying to add it into my course load, I decided to forgo Dutch lessons. It is true. Every Dutch person I met spoke flawless English, but now looking back at the experience, I really wished I had spent some time learning the language.
Naturally, over time, you learn the basics: hello, goodbye, and thank you. But if I had learned the language, I feel like the experience would have been so much more. At the very least, you'd be able to read signs and relevant information. But also, by understanding the language, you're learning more about the culture indirectly.
If you can't fit Dutch lessons into your class schedule, there are other options available to learn the language. You could find a private teacher or split the lessons with another person. Or find a language partner and do a language exchange - learning Dutch basics while teaching the finer details of the English language.
3. There's a different way of learning
Instead of large lectures, many of my classes took place in smaller discussion groups. The largest class I took had only 12 students in it. While there was a professor in the room, he or she didn't do most of the talking. Instead, students took turns leading the class and the discussion of the day. When you're not leading the class, you're required to participate in discussions. This way of learning is so different from the North American standard of sitting in large lecture halls and then writing an exam.
4. Embrace the cultural diversity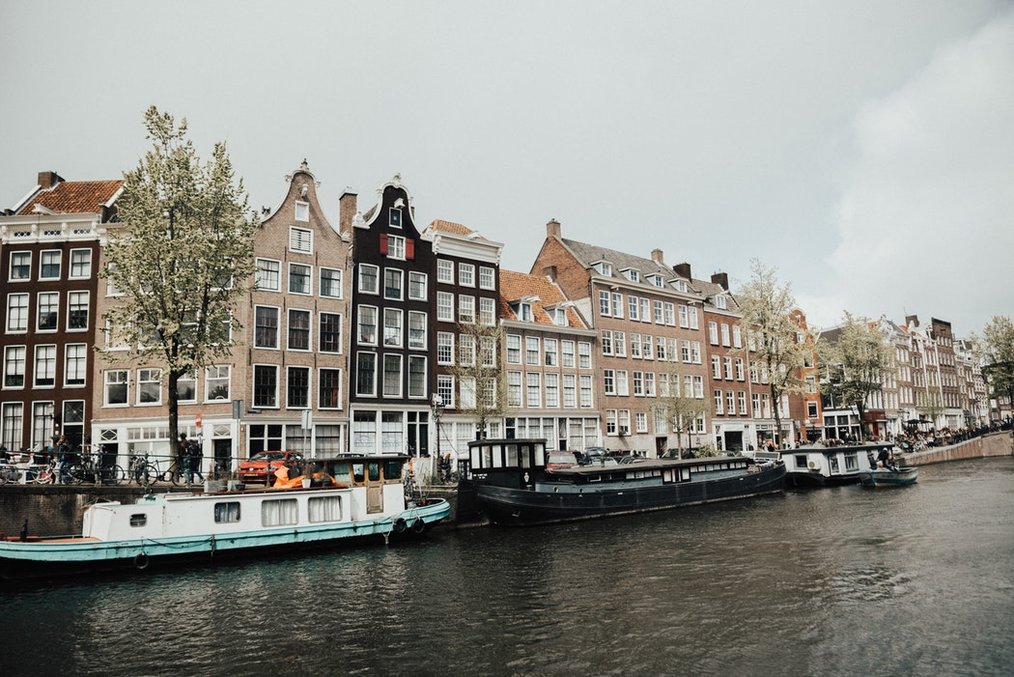 The city that I was based in, Maastricht, is located in the southeast corner of the Netherlands, very close to the Belgian and German borders. Because of this, you'll be taking classes with people from different countries, plus all of the international students who are on exchange. It makes for lively discussions as students debate what is similar and different between the EU and their home countries.
The Dutch East Indies, a Dutch colony which has become modern-day Indonesia, also has influence in the Netherlands, especially on the food. You will see some of the best Indonesian food outside of Indonesia here.
5. Get a residence permit
In order to study and stay in the Netherlands for a full semester, you need a residence permit. As a Canadian or American citizen you can enter the EU for a maximum of 90 days on a tourist visa. Your school will help you with the paperwork to get the permit. You will need to provide proof that you have enough funds for the whole semester. You will also need passport photos as well as health insurance for the duration of your stay. I started the process when I was at home, but it was finalized once I arrived in the Netherlands.
You should carry your visa with you and treat it like any other form of ID. I used it instead of a passport when I was traveling over land to France. I was asked to produce it a couple of times to prove that I was in the Netherlands legally, especially when leaving the Schengen zone.
6. Everything is closed on Sunday
Most stores and supermarkets are closed on Sundays in the Netherlands. Restaurants, similarly, will largely be closed. This is especially important to remember if you're arriving over the weekend - be sure to stock up on food before the stores close! This was a very big change for me as everything is open on Sundays back home. But over time I grew accustomed to it and made plans around it. Your safest bet is to always have some backup food options at the ready.
7. Participate in the Erasmus activities
Erasmus is a network in Europe that helps European students study abroad. They organize lots of events and are there to help you get settled. Naturally I am an introvert, but I attended as many events as I could during orientation week and whenever there were Erasmus events the rest of the semester. It's a great way to meet people. Typically they'll throw in some Dutch related activities and sightseeing tours. These events are good to get acquainted with the city and with the culture that you'll be living in for the next couple of months.
8. Bring more money than you think you need
While I found the Netherlands to generally be pretty affordable, it is always good to bring more money than you think you need in case of emergencies. I needed extra cash for a deposit on my room. Also, the funds that I had sent to process my residence permit were put on hold and I didn't receive it until over a month after I had arrived.
Start planning ahead for all of your impending study abroad costs while you're back at home. You can opt to fundraise some cash, apply for tons of scholarships (Go Overseas even has one!), and of course, saving a bit of money. With the right commitment, you'll be able to afford your entire semester without the blink of an eye!
9. Everyone rides bikes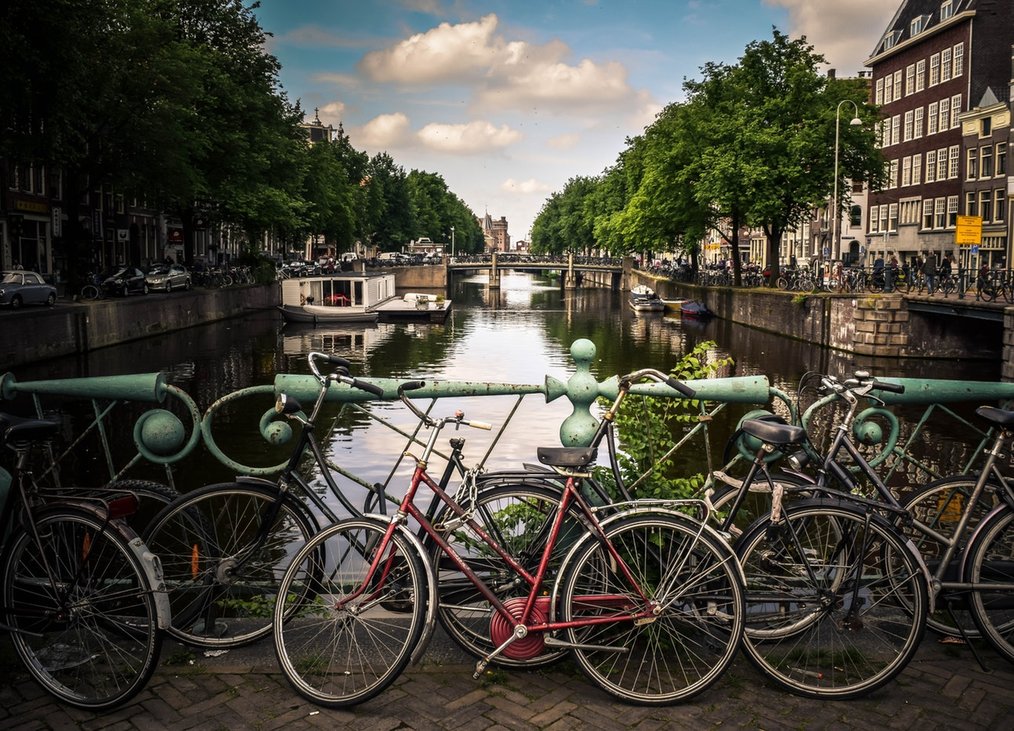 If you don't know how to ride a bike, make it a priority to learn. If you don't ride a bike often, start riding it more. If you prefer bike riding on trails over riding on the street, start using it on the road with cars. The stereotype that the Dutch enjoy bike riding is no myth. It's true. Everywhere you go there will be bike parkades. There are specialized bike paths on the roads for cyclist and cars are accustomed to bicycles next to them.
I didn't do much bike riding prior to my time in the Netherlands. For the first couple of weeks, it was difficult to adjust to spending so much time on a bike. One night I was trying to ride home in the rain while holding an umbrella in one hand. It didn't work very well and I still got soaked. So practice riding a bike in different scenarios!
10. Traveling is easy
Getting around the Netherlands is very easy. High speed trains can whisk you around the country quickly and they're connected to the neighboring countries by train as well. For destinations closer to where you are, there are plenty of buses. Amsterdam has the biggest airport, but a few of the budget airlines fly out of Eindhoven in the centre of the country.
Traveling within a city is easy as well. Most people will ride their bike or walk, but public transit is easy to figure out. Buses post the names of all their stops, which helps with navigation. Bigger cities have trams which are very quick.
Have you been searching for a place with all of the following: tall people; a vivacious nightlife; little wooden shoes; sophisticated canals lining beautiful cities; natural greenery?
Studying abroad in the Netherlands doesn't have to be stressful. Research and preparation before you go will help you have a stress-free experience. Say yes to new things and explore your new country and its surrounding neighbors. You will learn a lot about yourself and how to live in a foreign country. Plus, it will leave you with some great memories.