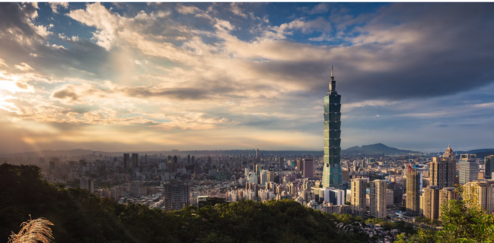 Teach Abroad
How Much Can You Earn Teaching Abroad in Taiwan?
Learn about the salary and benefits you can expect as an English teacher abroad in Taiwan.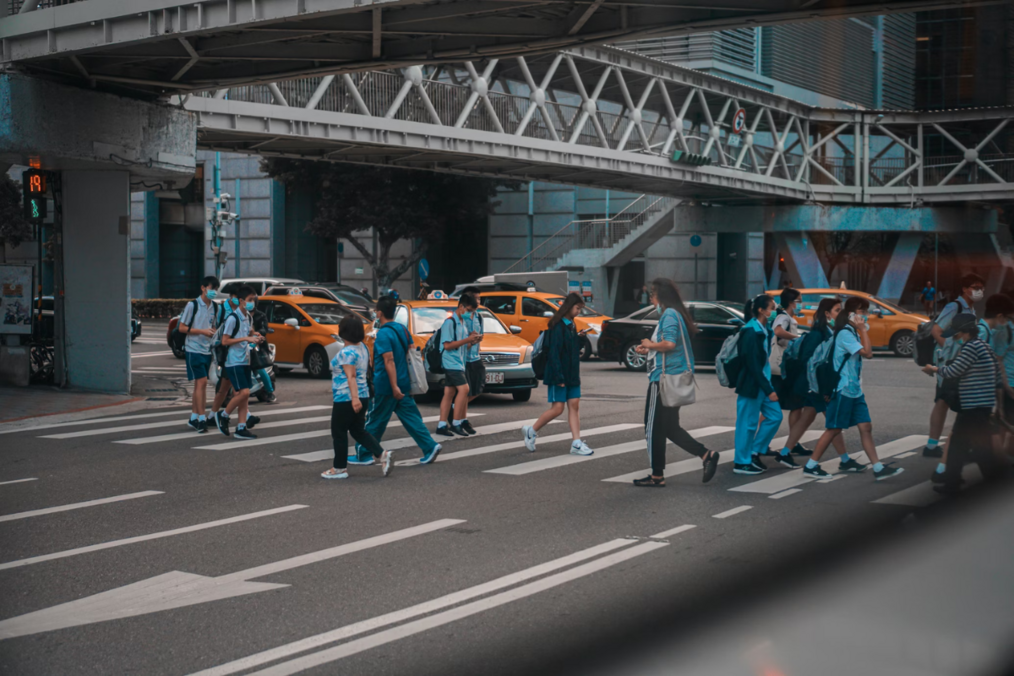 While many teachers head to Thailand, China, and South Korea, Taiwan is a lesser-known destination that offers ample opportunities for those looking to teach English overseas.
Taiwan has a lot to offer: rugged mountainous terrain, beaches aplenty, and a culture exhibiting plenty of Japanese and Chinese traditions. Teachers won't only benefit from being immersed in a unique Asian society, but they can also earn a great salary for their efforts within the community.
Naturally, one of the first questions you'll have is what salary you can expect to make teaching English in Taiwan. Given the low cost of living in both large and small cities, Taiwan offers a high quality of life for foreign English teachers.
Read on for a detailed breakdown of salary expectations for teaching abroad in Taiwan!
How much money can you make teaching English in Taiwan?
Taiwan ranks among some of the highest paying countries for teaching abroad, especially when you consider the cost of living. The average monthly salary for English teachers in Taiwan ranges from $1,800 USD to $3,500 USD per month, depending on several factors such as experience, qualifications, location, school type, and so on. Additionally, each school will vary in the benefits that it offers to teachers.
Here are some of the typical types of schools where foreign English teachers work in Taiwan.
Public schools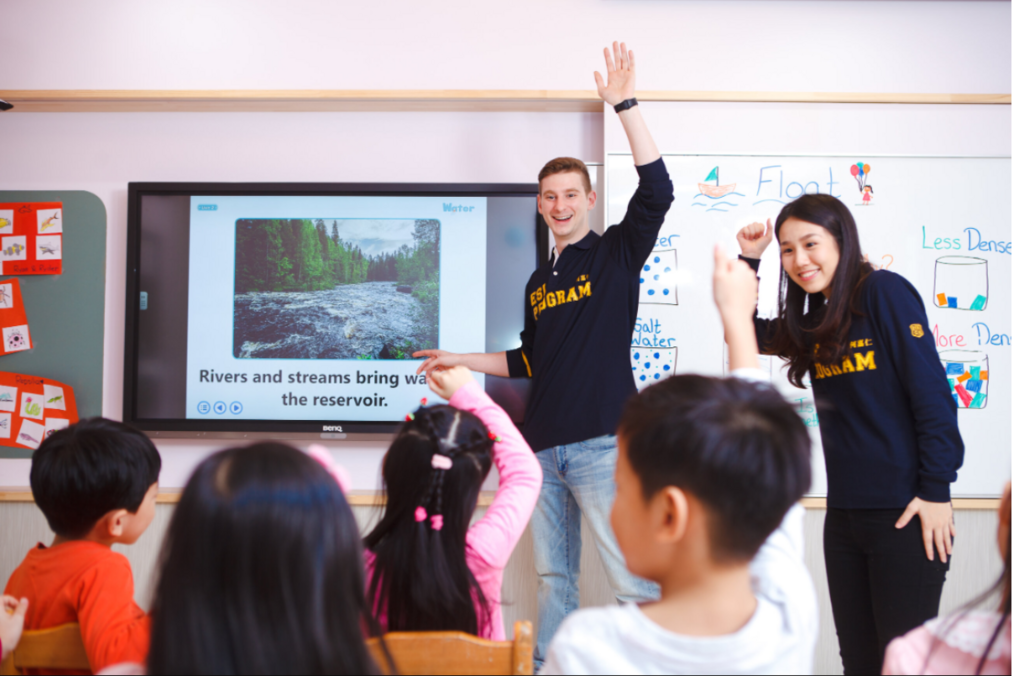 💰 Average monthly salary: $1,800 USD to $2,500 USD
✨ Common benefits: Health insurance, accommodation assistance
⌚ Work hours per week: 25 - 30
📝 Requirements: TEFL certificate, native or near-native English proficiency, clear criminal background check
Teaching English at a public school in Taiwan often pays higher than teaching at private schools. Hours can vary from school to school and your workday can stretch as long as from 8:30 am - 5 pm. While this seems like a long shift, it allows you to get all of your lesson planning, grading, and other administrative duties out of the way during your free period before returning home.
After-school language academies (buxibans)
💰 Average monthly salary: $1,400 USD to $2,200 USD
✨ Common benefits: Health insurance, housing allowance
⌚ Work hours per week: 20 - 35
📝 Requirements: Native English proficiency, bachelor's degree (or associate's degree if paired with a TEFL certificate), TEFL certificate
Also known as a buxiban - which literally translates to cramming - many parents and students seek additional education through after-school language academies. Here, teachers lead classrooms packed full of students there to improve their English proficiency usually after normal school hours.
Teachers may find it easier to secure positions in these kinds of schools, as the requirements may be less strict and buxibans are numerous in Taiwan. However, the salary is typically lower than in public schools, and teaching hours tend to be from 4 pm to 9 pm with the possibility of having to work on weekends depending on your contract.
International schools
💰 Average monthly salary: $2,500 USD to $5,000 USD
✨ Common benefits: Airfare reimbursement, housing or housing allowance, health insurance
⌚ Work hours per week: 25 - 35
📝 Requirements: Native fluency, CELTA or teaching license (depends on the country), bachelor's or master's degree
In order to teach English at an international school in Taiwan, you will need a higher level of qualifications and experience. Because international schools are exclusive and prestigious, the requirements are far higher for teachers, as is the workload. Teachers at international schools are typically required to have a teaching license or CELTA in addition to a bachelor's or even a master's degree.
It can be hard to find international schools if you don't know where to look, but you'll find that most are in cities such as Taipei, Taichung, and Kaohsiung.
Cost of living in Taiwan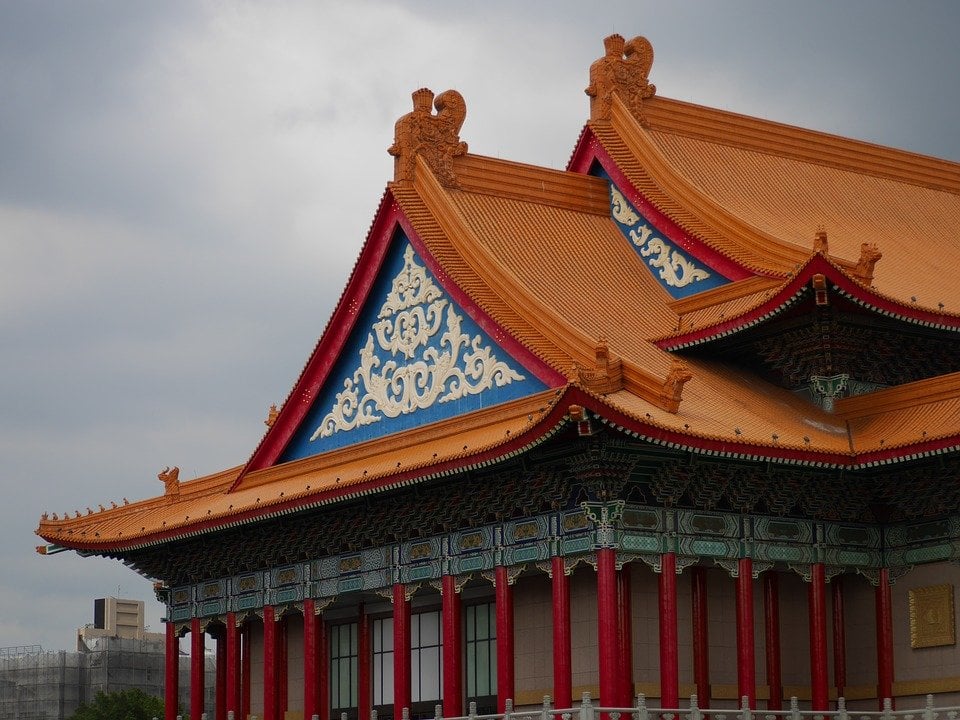 The cost of living in Taiwan is generally lower than living in the West. However, your overall cost can vary depending on how you choose to live your life and whether you are in the capital Taipei or in another area.
Here's a quick breakdown of the monthly cost of living (including rent) in popular cities in Taiwan:
Taipei: $1,400 USD
Kaohsiung: $950 USD
Taichung: $1050 USD
Tainan: $1200 USD
Source: Numbeo
How much can you save teaching English in Taiwan?
If you're careful with your budget while teaching English in Taiwan, there's no reason that you can save upward of $500 - $800 USD per month.
It's important to remember that these are the average costs of living for each region, and your money can go further if you take some extra steps to be frugal and stick to your budget.
Here are some of the ways that you can minimize costs and save money while teaching English in Taiwan.
Opt for a more humble abode: You should consider just how modern or luxurious you need your home to be to thrive. While we're not saying go for the cheapest place you can find, consider sacrificing a bit of luxury in order to save more. In beautiful Taiwan, it's unlikely that you'll be spending much time inside your own room anyway!
Find a housemate: Consider looking at expat groups online in order to find a housemate. Rent typically takes up the majority of your budget, and sharing your home or apartment with another teacher or expat can minimize costs significantly.
Eat street food: You'll be pleased to hear that you may not even need to cook during your time in Taiwan! Eating street food is not only a great way to satiate your appetite but it's also a frugal option. This can work out cheaper than cooking and can even lower your utility bills.
Give private lessons: In order to supplement your income, you can give private lessons after school. This can be an hour a week or an hour a day, whichever suits your schedule better! English is in high demand and people will pay handsomely for your language skills. One hour a week of tutoring, for example, could cover your transport for a week!
Make use of public transport: Public transport in Taiwan is cheap. Be sure to opt for these options rather than taxis on a daily basis to minimize costs.
Are English teachers in demand in Taiwan?
English teachers are in high demand in Taiwan. This is because English proficiency is a highly sought-after skill and increases opportunities for people in the international market. After-school academies, also known as buxibans - or cram schools - are plentiful throughout Taiwan and this is a testament to just how in-demand English is.
East Asia in particular can exhibit a competitive academic environment, where parents want their students to get ahead of the competition by having them undergo a range of lessons outside of school. This competitive academic nature only heightens the demand for English in Taiwan.
How can I get a job teaching English in Taiwan?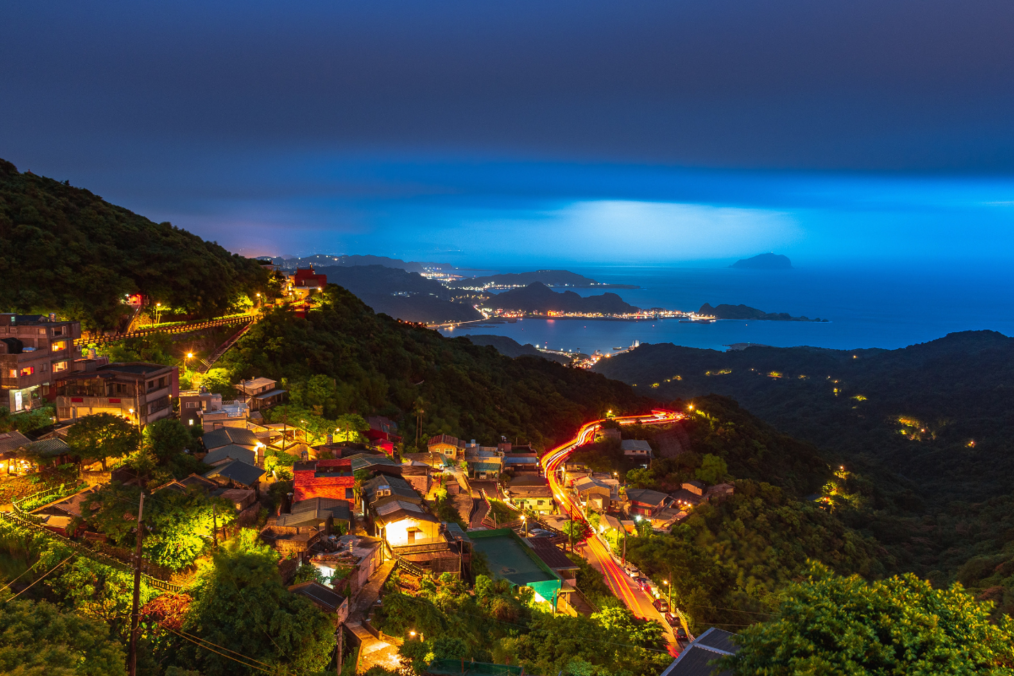 In order to get a job teaching English in Taiwan, you'll need to have the right qualifications first. This generally includes having a bachelor's degree, TEFL certificate, and native or near-native English proficiency. Experience, although preferred, is not a requirement unless you're applying for a position at a reputable international school.
Getting a job in Taiwan can be easy, but it depends on the way you go about it. Some people may choose to search for jobs in-country. However, this may require entering on a tourist visa and then leaving in order to obtain the proper work permit once you have an offer in hand.
Alternatively, it is possible to find a job teaching English in Vietnam from online websites. Many online job boards, such as Go Overseas's job board, and Dave's ESL Cafe, for example, post new jobs daily for English teachers to fill vacancies in public schools, private schools, and international schools.
Another popular option is teaming up with a TEFL program or placement provider. TEFL programs typically offer you a TEFL course, guaranteed job placement, visa assistance, and more which can be highly desirable for those who want many of the details taken care of. TEFL programs are especially popular among those who are teaching abroad for the first time. Placement providers do the same things but generally assume you already are TEFL certified.
Read more: How to Get Started Teaching English Abroad
Teach English in Taiwan!
If you have the right qualifications, why not teach in beautiful Taiwan? With wondrous beaches, marvelous mountains, and thriving cities, Taiwan can offer you not only a great teaching experience and salary but a lifestyle full of variety in a traditional yet progressive East Asian destination.