Internships Abroad
Why Does It Cost Money to Intern Abroad?
If you've ever wondered why you have to pay to intern abroad, we break down things included in the cost like accommodation, preparation, college credits, and more.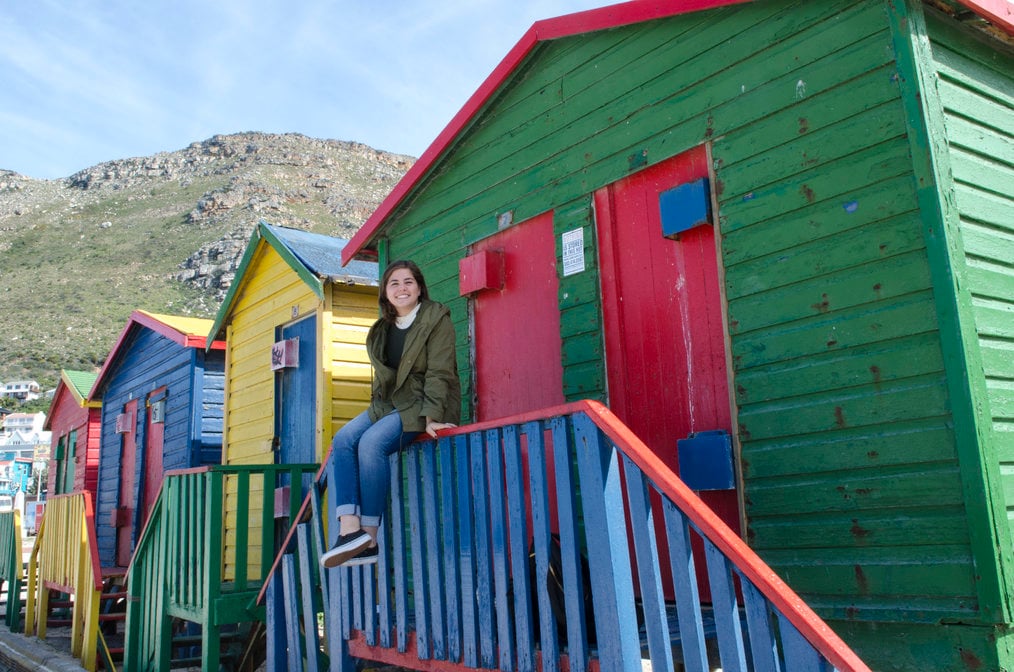 Choosing to intern abroad is one of the best decisions you can make. You'd be hard-pressed to find anyone who would say that doing an internship is a bad idea while you're in college, or even as a new graduate.
Taking it one step further and doing your internship abroad won't just set you apart from the crowd on your resume. An internship abroad will allow you to develop an array of valuable skills beyond that of a normal internship in your home country, as well as broaden your professional development in countless ways.
All that being said, some people still shy away from interning abroad -- where internships are typically unpaid -- when they see the price tag associated with the experience. However, the benefits of interning abroad generally far outweigh the cost, and digging a little deeper into what those program fees cover will show you why.
Assurance of a Quality Internship
Unless you have tight connections with an international company willing to take you on as an intern, finding an internship abroad on your own is very difficult. For most potential interns, the best solution is to go through an organization that arranges internship programs. A good chunk of the program fees go toward administrative costs. In other words, your money is supporting the growth of that organization and their ability to maintain staff who set up your internship. They do the heavy lifting of finding foreign organizations willing to take on interns, building and maintaining relationships with them, and making sure those organizations deliver on what they promise: a stable work environment that encourages your professional development and helps you achieve your internship goals.
If you really want to gain experience and make the most of your internship, going through a program provider will be the best way to ensure that happens. If you find yourself stuck in a bad internship, where all you do is sit around or get coffee, then you will have someone to turn to and help mend the situation. And going through an agency will help lower your risk of falling into such a situation in the first place. Many times, the company will have already hosted interns through your program provider, so all parties will have a better idea of what to expect.
You can also rest assured that the company you intern for will be a reputable organization that has likely been around for a while and will continue to prosper. This means you are more likely to make contacts that you will be able to stay in touch with and hopefully utilize as reliable references in future job searches. Or perhaps you will love your host country (or company) so much, and do such a great job at your internship, that you will stay or return to work permanently!
More Choices
Certain professional fields may be especially difficult to find internships in. Some fields are generally very hard to break into. That's the beauty of going through a program. Your chosen provider should jump through every hoop possible to find you an internship in your chosen field. If they don't already have a go-to organization or connection, they'll find one. And if the company you end up interning with isn't suiting you, in most cases you can rely on your internship provider to find you an alternative.
Many internship abroad companies will already have a preset of the types of internships they offer. If you are the type of person who wants a specific internship experience that is not commonly offered by such companies, you may look instead for a company that offers customizable internships. Though often a bit more costly, you will enjoy the perks of getting exactly what you want versus something more cookie cutter. Meiji Internships is one such company that specializes in personalized internships abroad.
Pre-Internship Preparation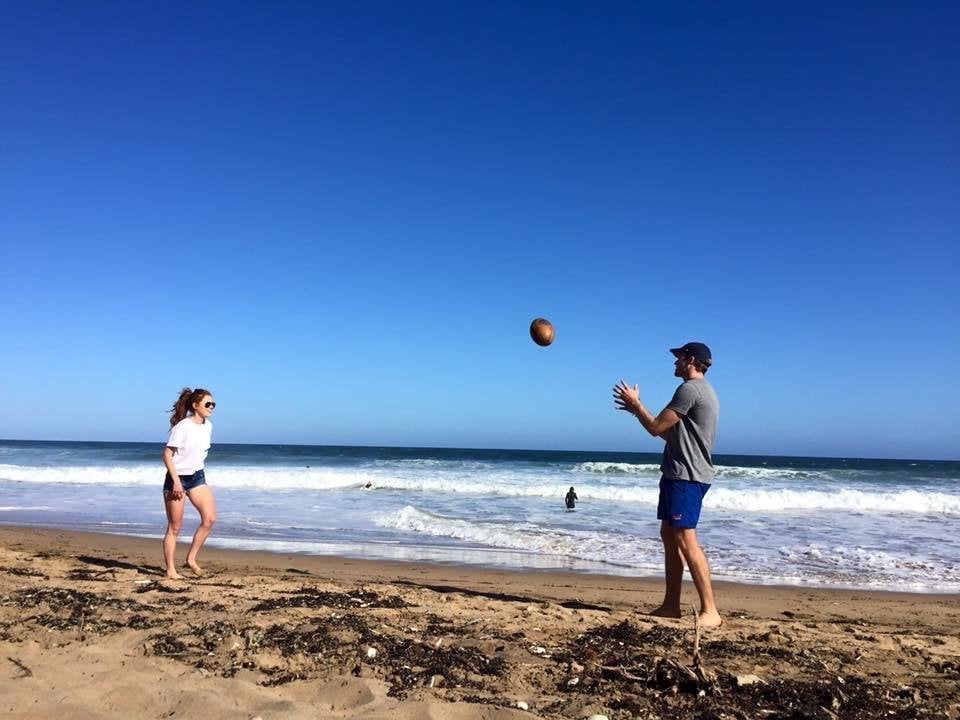 Different countries have different customs; we all know this. However, you might not think about how that translates to the office. Before you begin interning for a company, they will likely want to see your resume -- or CV (curriculum vitae), in many countries -- and meet with you for an interview. Your internship organization should be able to help you prepare for this. They should provide you with some tips and tricks for crafting a country-specific resume targeted at your preferred companies -- from language and spelling, to format and the information needing to be included.
They should also be able to help prepare you for your interview, whether it be with practice interviews, tips on etiquette and customs, or even language lessons if you'll be working in a different language. Having the support and know-how of an experienced agency can help you rock your interview and be a stellar candidate for whatever internship opportunities are available.
Support to Earn Credit (And Make Sense of Your Experience)
If you're going to be interning abroad while you're enrolled in college, you might as well earn credit for it. More and more universities and degree programs are requiring internships to graduate. Maybe this will even help you score a scholarship for your internship abroad. Arranging your internship through a program provider at the very least allows you to add credibility to your internship. At best, the provider can form an agreement with your university that will ensure you receive credit (sometimes 2-3 classes worth) for your internship.
Some programs require at least some kind of paperwork or journaling to summarize what you have learned each day or week, or a final project covering your experience. Many programs include extras like weekly classes, or meetings with a mentor, where you discuss your internship experience, what you are getting out of it, and how it is helping you develop professionally. This helps document your internship for you to receive credit, as well as helps you personally explore and understand how you are progressing through your experience. Furthermore, all this will help you form a better idea of your preferred future career path, and may help you to use this experience to market yourself on your resume and in interviews when you're applying for jobs later on.
Help with the Nitty Gritty
There are plenty of logistical obstacles to overcome when you're picking up and moving abroad. Program providers are the experts and can help make your transition a smooth one. For instance, they'll help you organize your...
Paperwork
Nobody likes paperwork. One benefit of interning abroad -- as opposed to working or even studying abroad -- is that since you aren't getting paid, you often don't need a visa. Of course, this depends on the length of your internship and the country you're interning in. If you do need a visa, or any other kind of official documentation to enter the country legally for your internship, a program provider should help you with all that.
You will likely also need to sign some kind of contract with the company you're interning for, and there may be other paperwork you need to fill out for their records (or your own, especially if you're interning for credit). Your program provider can help you with all this.
Housing
No matter how you approach your internship abroad, you're going to have to cover housing. Many internship programs arrange this for you and include the cost of housing in their program fee. This takes a huge strain out of interning abroad -- though some might see it as taking away from the overall independence of the experience.
However, if the idea of spending your first few days in a new country looking up listings and trudging from apartment to apartment doesn't sound appealing, this could be a huge benefit. Sometimes the housing is in a building with other interns, other times it could be a homestay or a separate apartment. Also, sometimes housing assistance is optional in a program, so if you're watching your money and think you can find something cheaper on your own, this might be a way to save a few bucks.
Other Extras
Many programs provide other extras, such as travel insurance, or even stipends for groceries or transportation. For the more independent-minded and budget-conscious, Cultural Vistas is an option, which is nonprofit organization that assists with professional internships in a number of countries for an extremely low cost, with extras like housing and insurance available at an additional (affordable) cost. Finding an organization like this is a perfect middle ground for interns. Crafting your own experience, including add-on's that you feel are necessary (and leaving behind the extra hand-holding that you don't desire), will enable you to have a fulfilling, productive experience interning abroad.
Worrying less about logistics means you can focus on learning and enjoying your new country of residence!
The Benefits Outweigh the Cost
Overall, doing your internship abroad can cost as little or as much as you want, depending on the amount of time and effort you are willing to put into it. Often, interning abroad will cost less than studying abroad, and you'll likely find you get more out of the experience. You're almost guaranteed to become more immersed in the host culture, meet more locals, and gain more practical knowledge and experience. Because of this, interning abroad is not something to be taken lightly.
It is worth spending the money to get some assistance in finding an appropriate internship at a reputable host company where you can get the most out of your experience. Not only will you be able to gain valuable skills, build your resume, network and, do meaningful work, but you will likely be supported in making sense of what all that means, how you have grown, and how you can make your experience work for you in your future endeavors.
This post was originally published in February 2013, and it was updated in July 2020.