10 travelers are looking at this program
Come with us to an island archipelago paradise with gorgeous beaches, abundant sea life, friendly people, and tons of hot sun! Fiji deserves all the praise and attention it receives as the untouched natural beauty cannot be justifiably captured in pictures and words alone. Spend your days snorkeling and scuba diving in pristine waters, sea kayaking over amazing reefs, visiting real Fijian villages where you will dance and sing the night away with your new Fijian friends.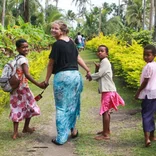 For those who want a shorter program, check out the 13-day version of our longer Fiji Service program!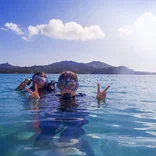 Dive into an unforgettable summer of exploring the spectacular country of Fiji, both in and out of the water! Get your PADI certification in paradise as you pair your underwater scuba adventures with the fascinating culture of the Fijian people.