CIEE High School Study Abroad in France
View Other Details

Program Details

Timeframe

Academic Year

Fall

Spring

Summer

Housing

Dormitory

Host Family

Pricing

Price Details

Get more for every dollar when you study abroad with CIEE! High School Summer, Semester and Gap programs include Classes, Housing, 3 Meals/Day, Cultural Activities and Excursions, Comprehensive Medical and Travel Protection and 24/7 On-site Support.

There are no hidden charges or surprises when you arrive!

Scholarship opportunities are available for high school summer programs.

What's Included

Accommodation

Activities

Meals

Travel Insurance

Wifi
11 travelers are looking at this program
The elegance of Paris, the pink buildings in Toulouse or the green gardens of Rennes... Each CIEE High School Summer Abroad program location in France offers a unique experience to improve your French, whether you're a beginner or a more advanced French learner, or to gain real-world insight into Fashion Design and Engineering.
Scholarship opportunities are available for summer abroad in France!
CIEE offers you a chance to experience France for longer too through the High School Semester Abroad program and Gap year abroad program.
Program Highlights
Native teachers, expert instructors and reputable, well-established public or private high schools
Credentials for your college applications and résumé
24/7 support from CIEE program leader and in-country CIEE staff members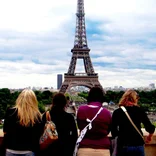 Whether you're drawn to the bright lights of magical Paris, the rural charm of Rennes, or the student-populated Pink City of Toulouse, CIEE study abroad in France offers you academic and cultural options that provide an unparalleled experience abroad.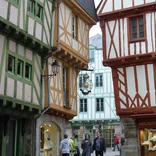 Wherever you're placed to live and study, you'll be immersed in the language, culture, and typical teen routine at a public or private lycée or collège. From the Eiffel Tower to the beaches of Nice, there's no shortage of top attractions to explore.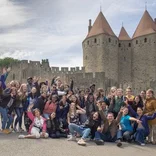 Everyone dreams of a trip to Paris, but how many get to actually live there like a local? Here's your chance to enjoy an unparalleled gap year experience in one of the world's most beautiful and culturally important cities.