0 travelers are looking at this program
Embracing Tanzanian culture, witnessing African wildlife first-hand, and performing meaningful service to help local schoolgirls is what our time in this amazing country is all about. Build valuable connections with communities and experience the eclectic mix of cultures as you travel the Northern Circuit, meeting a variety of tribes and learning about their relationship to wild animals in this spectacular part of the country. Service, culture, incredible wild animal viewing, and adventure come together to create the quintessential Tanzanian summer!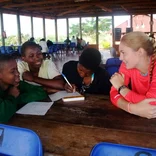 Experience Tanzanian culture first-hand as you perform meaningful service projects with local schoolchildren and go on a once-in-a-lifetime safari through the heart of this amazing country!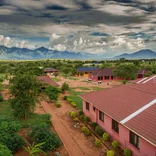 Embark on the adventure of a lifetime on this amazing program that combines meaningful service projects with awe-inspiring safaris, unique cultural encounters, and some of the world's most stunning beaches. You will leave Tanzania with enough memories to last a lifetime...or until Africa calls you back for more adventures!