View Other Details

Pricing

Price Details

Contact IES Abroad or see website for details: www.IESabroad.org

What's Included

Accommodation

Some Activities

Some Meals

Travel Insurance

Wifi

What's Not Included

Airfare

Visa
2 travelers are looking at this program
A relatively young city, Sydney has grown to become one of the world's most multicultural cities—an international fusion of culture, languages, and ideas with more than 4.6 million residents. Commute to work via train, bus, or ferry. Walking works, too—after all, Sydney averages over 340 sunny days each year. In your free time, hang out at the beach, visit the famous Sydney Opera House, get adventurous and walk the Sydney Harbour Bridge, or explore one of the city's many markets.
An IES internship develops your professional skills, your ability to communicate across cultures, and provides substantive work experience to jump-start your career in today's competitive job market.
Program Highlights
Before you go, we work with you to fine-tune your resume, perfect your cover letter, and hone your communication and interview skills as we prepare you for working in a new cultural environment.
You'll be guaranteed a placement at a local business or organization where you will work up to 40 hours a week.
Develop your professional skills and gain substantive work experience to jump-start your career in today's competitive job market.
Live in a single room, either within a five-bedroom apartment (with full kitchen facilities and IES Internships roommates) or in a studio apartment with an en-suite bathroom and refrigerator.
Get to know Sydney through extracurricular activities and cultural events.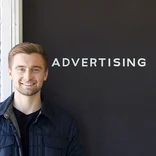 You'll be guaranteed an internship placement at a local business or organization, where you'll work up to 35 hours a week. IES Sydney interns have been placed in an array of industries and work settings. Recent placement experiences include: social media marketing for a surfing company at Bondi Beach, blogging about the best in Sydney food, art and fashion for a leading PR firm, interning for the city's film festival, and working at the Sydney branch of an international chamber of commerce.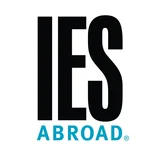 IES Abroad Scholarships and Financial Aid
Financial limitations shouldn't prevent you from studying abroad with us. That's why IES Abroad offers more than $6 million in scholarships and aid. IES Abroad offers a number of diversity scholarships and grants to provide opportunities for traditionally underrepresented communities in study abroad.