View Other Details

Program Details

Compensation

Non-Monetary Benefits

Pricing

Price Details

See website for pricing inquiries.

What's Included

Accommodation

Some Activities

Some Meals

Wifi

What's Not Included

Airfare

Visa
12 travelers are looking at this program
As an IES intern, you'll enjoy the history, rich culture, and professional opportunities that the political and economic capital of Austria has to offer. Recently ranked first in the Mercer Quality of Living survey, there's nowhere better to have an international internship abroad than in Vienna.
Our program guarantees you an internship in Austria that will help you develop professional skills to jump-start your career and make you more attractive to employers in today's competitive job market. Work approximately 30 hours per week at a local business or organization with a placement in fields such as the arts, international relations, psychology, and more. In your free time visit the beautiful Schönbrunn Palace, attend an opera, or go for a day trip to the nearby lake village of Hallstatt for some photo ops.
All this and more await you in Vienna!
Program Highlights
Gain credit while you intern in Vienna
Add on an optional German course to help you make the most of your time in Austria
Build your international network with professional connections and new friends
Explore Vienna, Austria, and nearby locations through personal travel and IES Internships field trips and events
Boost your resume with an international internship through a top-ranked provider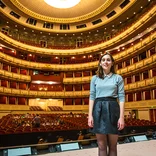 Work approximately 30 hours per week in your guaranteed internship placement. Past placement examples include: a composite-materials manufacturing company that builds snowboards, a chatbot tech startup, and an animal welfare research firm. You'll also enroll in a required 3- or 6-credit academic internship seminar with other IES interns, where you'll gain context for your internship placement. You can also take a 3-credit German language course at no extra cost if your work schedule allows.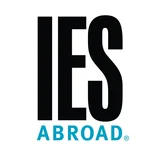 IES Abroad Scholarships and Financial Aid
Financial limitations shouldn't prevent you from studying abroad with us. That's why IES Abroad offers more than $6 million in scholarships and aid. IES Abroad offers a number of diversity scholarships and grants to provide opportunities for traditionally underrepresented communities in study abroad.