5 travelers are looking at this program
In Kerala, improve your CV and future job opportunities by addressing economic and gender disparities in India through community development projects. These include; supporting workshops that encourage men and boys to talk about gender issues, assisting with the improvement of girls literacy skills, contributing to the English language skills of local youth, and assisting children and adults in self-care WASH (water, sanitation, and hygiene) routines.
GVI measures all impact against the 17 UN Sustainable Development Goals (UN SDGs), and has a strict Child and Vulnerable Adult Protection Policy in place to ensure ethical best practices.
In your free time, take a boat cruise along Kerala's beautifully scenic backwaters, made up of a network of rivers, lagoons, and lakes. With palm-lined jungle greenery, and an ever-changing horizon, it is a peaceful and inspiring sight to behold.
Program Highlights
Develop cross-cultural skills and become a global citizen with a greater perspective and understanding of social and environmental issues around the world.
Gain practical skills in health education, conducting workshops for economic growth, and teaching. You will learn how to facilitate and create lesson plans, while also having the opportunity to start learning a different language.
Contribute directly to the 17 UN SDGs, and learn about volunteering ethically and sustainably.
Meet people from around the world with various cultural backgrounds, and connect with local community members.
Develop skills in your chosen career path, and improve your future job opportunities with hands-on experience.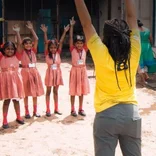 Through ethical best practices, and GVI's Child and Vulnerable Adult Protection Policy, you can provide valuable assistance to local teachers and educational programs. These programs include the development of resources for classes, and life-skills based, health awareness education initiatives that encourage youth development. This is also an opportunity to take language classes, explore the Keralan backwaters, meet other international participants and develop cross-cultural skills.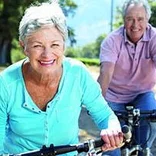 Наши ученые разрабатывали Сусталайф 4 года. Перед нами стояла задача — разработать препарат такого уровня, который максимально усвоится организмом и, следовательно, будет максимально эффективным. И мы нашли решение — разработали препарат в виде капсул в активной среде.