Spanish Studies Abroad: Internships & Service Learning
Merit-based funding, General grants/scholarships
View Other Details

Program Details

Timeframe

Academic Year

Fall

Spring

Summer

Housing

Apartment

Host Family

Qualifications

Ability to understand normal, rapid Spanish. Completion of a minimum of one Spanish course at the advanced level.

Pricing

Price Details

Check out the pricing on our website.

What's Included

Accommodation

Some Activities

Meals

Travel Insurance

What's Not Included

Airfare

Domestic Airfare

SIM cards

Transportation
6 travelers are looking at this program
Spanish Studies Abroad offers multiple ways for students to gain real life work experience and academic credit in a professional environment abroad. A variety of professional settings are available, and Spanish Studies Abroad will utilize its long-standing relationships with community organizations, businesses, and schools to find the best placement to fit your interests. An initial intensive language period prepares you to communicate with confidence in your placement. Receive on-going support from the Resident Director with the option to supplement your internship experience with additional academic courses. Take advantage of study tours, cultural events, and activities organized by the Spanish Studies Abroad Center.
Program Highlights
Local speaking partners (intercambio)
Semester and summer opportunities available
"Spanish Only" policy
Live in a homestay or student residence hall (semester option only)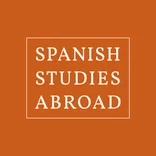 Spanish Studies Abroad Financial Aid
Spanish Studies Abroad has awarded over $230,000 in scholarships since 2001 via its two scholarships, the Merit-Based Scholarship and the Diversity Scholarship, for academic programs in Spain, Puerto Rico, Cuba, and Argentina. The Merit-Based Scholarship to Spain is awarded to one student who shares "a personal life story that demonstrates [their] dedication to learning Spanish and how [they] have gone above and beyond in [their] acquisition of the language," in a 400-to-500-word essay.