View Other Details

Program Details

Compensation

Non-Monetary Benefits

Timeframe

Fall

Spring

Summer

Winter

Pricing

Price Details

• Housing (apartment and homestay options)

• Comprehensive collection of in-country support services including insurance, on-site support, social and wellness activities

• Tuition and registration

• Career and re-entry support

What's Included

Some Accommodation

Activities

Airport Transfers
16 travelers are looking at this program
Each year, almost 2 million talented and creative students (like you!) will graduate and enter the job market…at the same time! How will you set yourself up to rise above the competition and land that dream job? CEA's internships in Seville, Spain allow you to gain the experience and skills employers seek! Access our extensive network of Seville-based companies to gain practical skills in your field, while having a life-changing experience in a city known for its down-to-earth lifestyle and diversity of internship options. Our program features a 120-hour, credit-bearing placement combined with an integrated academic seminar designed to support you over the course of your pre-professional experience in Seville. Tailored placements help you to meet your academic and professional goals; outside of work, CEA provides award-winning support and service at each step, including housing and social activities.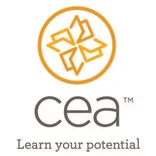 CEA Scholarships and Financial Aid
Studying abroad will change your life, improve your employability, and enhance your global competence. That's why we commit more than $2.0 million each year to our financial and scholarship programs.