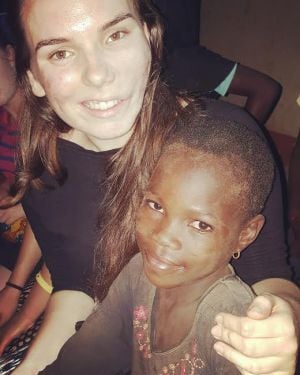 Why did you choose this program?
I chose the medical program with PMGY in Ghana because being 17, I wanted to go somewhere I'd be able to get hands on experience in a hospital. Ghana was the perfect choice for me!
What did your program provider (or university) assist you with, and what did you have to organize on your own?
Before going to Ghana, the PMGY UK team were so helpful, and they helped me with the more technical details such as with organizing my visa, vaccinations, and DRB checks. I had to organize my own flights, however I believe PMGY are able to give a quote on certain flight companies.
What is one piece of advice you'd give to someone going on your program?
One thing I wish I'd known before going to Ghana was just how much poverty there would be in certain parts of the country. I knew that poverty existed within Ghana, however I wasn't prepared for just how grateful children and adults alike would be for the most basic things such as clothes and toys.
Also, one piece of advice I have would be to go in not expecting anything - Ghana totally exceeded my expectations for the better!
What does an average day/week look like as a participant of this program?
On a normal day, I'd get several tro-tros ( Ghanas public transport) to Manhyia District Hospital and I usually began work around 10AM. I was able to get so much hands on experience in various departments such as maternity, A&E, ultrasound and surgery. Among the things I was able to do were help deliver babies, ward rounds, and baby scans.
After the hospital, I'd go to Kumasi Children's Home, help out and play with the children after their day at school. Finally, we'd all go back to the volunteer house and have dinner, discussing our days and sharing our experiences.
Going into your experience abroad, what was your biggest fear, and how did you overcome it and/or how did your views on the issue change?
My biggest fear was safety originally, and being abroad without my parents, however once I got to Ghana I was happily surprised! Safety wasn't even an issue in Ghana - you could walk through the busy market with a purse full of money and be safer than on some streets in the UK! The Ghanaian people are so friendly and made me feel so welcome in their country.