Why did you choose this program?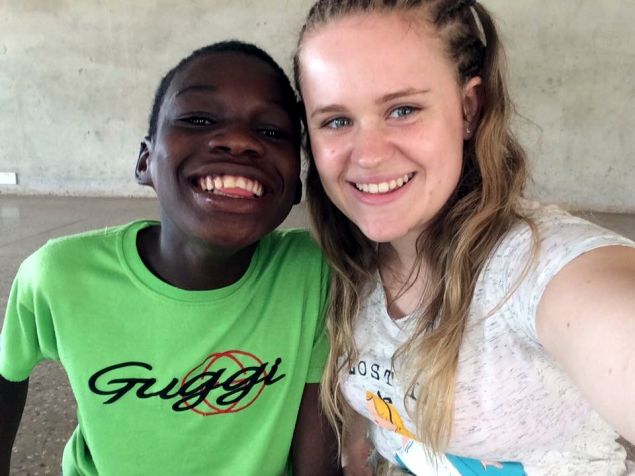 If I'm honest, it started out as a hunt for some work experience to put on my university application. It was really hard trying to find anything relevant to my prospective career due to my young age (only just 17), so I started looking at other options.
My best friend, Madison, actually suggested volunteering overseas, and we quickly became engrossed in all of the extravagance and diversity of the different cultures we could possibly visit. We were soon faced with another problem though, three words that brought the whole plan to a halt - 18 and over.
And that's how we found Plan My Gap Year. They offered age 17 and over programs all over the world for far more reasonable prices than most.
Madison, who wants to be a social worker, our other friend Shannon, and I decided we would split our time between the orphanage and the hospital, and after watching PMGY's brilliant promotional videos we decided Ghana was the place for us with its vibrant culture and wonderful people.
After convincing our mums it was the right thing to do (which took some hard graft!) it was official, we were on our way to Ghana!
What did your program provider assist you with, and what did you have to organize on your own?
PMGY was wonderful, and I'm really not just saying that. The UK team contacted us immediately and was on call 24/7 for both us and our parents to answer questions, offer reassurance, and guide us through the preliminary processes of preparing for our trip.
When we got to Ghana we met some of the most wonderful people on this Earth, Seth Mensah, if you ever read this, you're an angel sent from God. Seth, Rex and Maria kept us safe but gave us enough freedom to make us feel a part of the culture.
We were picked up from the airport and shown how to get to and from placement venues on public transport, which was a unique experience in itself! Sophia and Adgowa were the loveliest ladies, making us meals and keeping us entertained with their witty ways, but they made sure we understood the differences between our own countries and theirs, letting us help them collect water and help out around our basic but beautiful volunteer house.
All in all, the PMGY team was what made the experience so stress free and unforgettable.
What is one piece of advice you'd give to someone going on your program?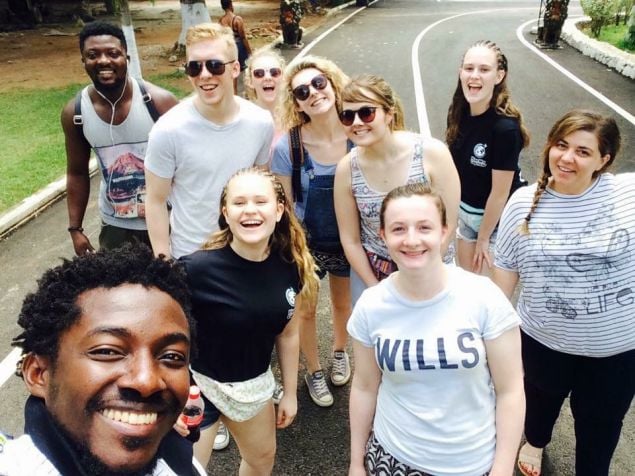 The best advice I could give is to give everything 210%. You're only going to get the opportunity to have these experiences once, so give everything a try and make sure it all counts.
If you're on the fence about whether or not to go abroad, think about all the reasons for, and all the reasons against. If there's anything on that against list that's along the lines of "it's a scary prospect" or "I'm not sure I'll enjoy it" - cross them off.
Having the opportunity to volunteer in another culture surpasses all fears, and by the end of your trip you will wonder why you ever had doubts.
What does an average day/week look like as a participant of this program?
An average day for me typically looked as follows:
6:30am: Wake up and walk over to the waterhole to collect the days water.
7:00am: Sit around the breakfast table with the other volunteers and prepare for the day ahead.
8:00am: Go out onto the street to play with the kids from the 'slum' opposite the house or read a book and watch the boys try to keep up with Seth's workout.
9:00am: Grab lunch kindly made by Sophia and hop on the trotro to go to the hospital.
9:45am - 1:00pm: Watch Caesarian sections, participate in births, and spend time talking to patients in the waiting room to help them with their English and help me learn the native language - Twi.
1:15pm: Hop back on the trotro and head to the orphanage.
1:40pm: Arrive at the orphanage and help the 'mothers' to bathe, feed, change and care for the babies.
2:35pm: Collect the younger kids from kindergarten and bring them back to their 'houses' to change them and give them snacks and play games.
3:45pm: Spend time with the disabled children in the sensory room, helping them to develop skills and form trusting bonds with us.
4:15pm: Play and care for the children.
5:15pm: Make our way back to the volunteer house where we played card games, watched films, listened to music and chatted until dinner was served.
7:00pm: Go on an adventure to wherever Seth takes us - restaurants, pubs, cultural sites, etc.
10:00pm: Collapse into bed for a girly chat before dropping off to sleep to start it all over again.
Going into your experience abroad, what was your biggest fear, and how did you overcome it and/or how did your views on the issue change?
My biggest fear was probably not liking it and being stuck out there, or feeling homesick and not being able to get home. As soon as I got off the plane in Ghana I knew there was nothing to worry about.
The team and the other volunteers became my Ghana family, and I was able to get in contact with home whenever I needed or wanted to (which wasn't all that often - sorry mum!).