What is your favorite travel memory?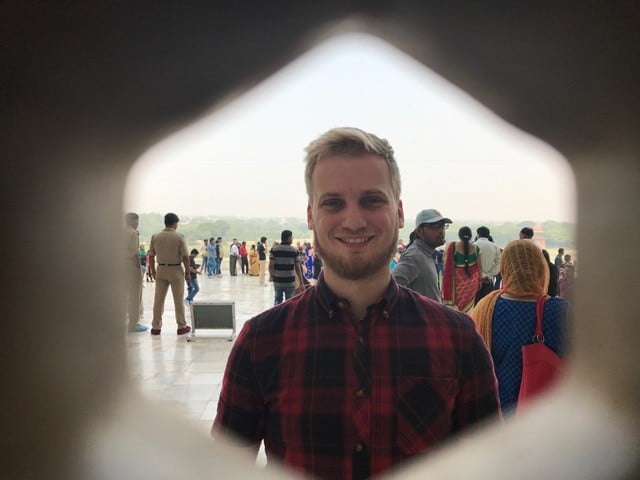 Coordinating in Sri Lanka for a three month period was a definite highlight for me. From liaising with our UK team on a weekly basis, to helping manage the day to day operations and logistics for the volunteers -- it was a great experience. Indeed, Sri Lanka is a personal favorite destination of mine.
Since joining our UK team, I have ventured into additional amazing travel memories -- from establishing programs in Bali, Cambodia and Thailand and vetting other destinations such as Ghana, India and Tanzania and being able to passionately engage with the upcoming volunteers around our placements.
How have you changed/grown since working for your current company?
I have had the privilege to grow my network massively across the last year and a half or so. This growth resulted from liaising and meeting our teams abroad, hearing from volunteers first-hand about their experiences and promoting our programs in presentations and webinars.
As a result of this, I now see myself heavily involved in both our UK and ground operations allowing me to offer advice, guidance and feedback as appropriate to help grow and develop the community programs we support. I now feel empowered and confident in doing this.
What is the best story you've heard from a return student?
We have had many volunteers come back from placements / electives with us and feel so passionate about the work we do both in the UK and overseas that they invest their own time and energy selflessly (with no financial incentives) to promote and raise awareness about our opportunities to others who are not aware. This can be via social media, presentations at their university, taking time out to hand out leaflets, etc.
If you could go on any program that your company offers, which one would you choose and why?
All of the destinations I have been to are great and unique in their own way, but Sri Lanka was the first destination I volunteered in with PMGY in 2013. Sri Lanka will always hold an affiliation with me.
What makes your company unique? When were you especially proud of your team?
Not only do we stand out on our affordability, but I feel the structured, personalized, inclusive and trusted service we offer is really appreciated by our volunteers and our consistent delivery on this.
This starts with our thorough, attentive and almost tailored pre-departure services. Then, we match this with in the in-country experience. Our strong reviews scores are testament to this! I am so proud of the work we do.
What do you believe to be the biggest factor in being a successful company?
Trust, value for money and personality. By offering and delivering on these components, people can relate to you, will promote you strongly via word of mouth / social media and your reputation grows immensely for the right reasons -- something we've seen firsthand.