Why did you choose this program?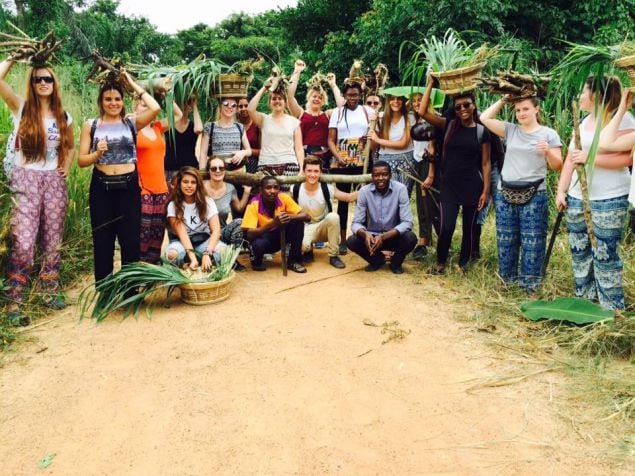 Any opportunity that I can get to travel, see the world and make some change seems amazing in my eyes and this opportunity with Plan My Gap Year seemed like the perfect place to start.
Whilst there are so many organizations out there I chose to volunteer with PMGY as they were an affordable and professional organization who offered a great experience to 17+ years old which was perfect for me based on my age at the time.
My reasoning for choosing Ghana is because it is an amazing country which I've had a connection with since a young age, having hosted Ghanaian people in my home through my city's Ghana Link Project. When looking into going to Ghana with PMGY it seemed perfect, they provide you with so much for the price with the most important thing being the level of support you get.
For anyone who's a first-time volunteer like I was, this is a perfect destination to go to and organization to go with.
What did your program provider assist you with, and what did you have to organize on your own?
As I signed up with PMGY independently and not through my school it meant that I was required to organize the majority by myself. However, the great thing about PMGY is that they provided so much support throughout the process.
In addition to the the handbook they give you containing all the advice on what to bring, what to expect, how to prepare etc, they will also give you loads of personal help if need be. Details such as helping you find and book your flights, pre-departure webinars, personal advice etc.
What is one piece of advice you'd give to someone going on your program?
Personally, I have found the key to traveling abroad is to keep an open mind. You have to be ready to adapt to different cultures and a new way of life. As daunting as it may seem to some, if you do this you'll enjoy your time so much more.
On top of this, don't be shy, just get as involved as you can and get to know the people that you're they're with as they play a vital part in your experience.
You'll find some of your best memories and experiences from this trip will come from the time you've spent with these absolute strangers, so make the most out of it.
What does an average day/week look like as a participant of this program?
During your time at the project your day may quite easily vary upon the individual day however this is the general overview:
You'll begin with quite an early wake-up due to the early sunrise. Once you've woken up you'll have a period of around 2 hours to get breakfast, however, if you do miss it then the PMGY team at the house will be able to sort this out for you. Breakfast is also an ideal time to take your anti-malaria tablet if you have to take it daily, as you will most likely get into the routine of waking up at the same time each day.
Once you're ready you'll then head to your project with the other volunteers, this will most likely be a mixture of taxi's and TroTro's (you'll easily pick up how to use them when there). You'll then be at your project a few hours, it can vary upon the day however you can always choose to leave at any point. In terms of lunch, you'll also get to choose when you wish to eat this, however, it tends to be during the children's break. Quite often some kids come to speak to you during this period however you get used to it over time and the other staff will often send them away.
Once you've returned home from the project you are then free to do what you wish with the rest of your time, if you do wish to leave the house to go somewhere else in Kumasi you just have to let Seth (the PMGY coordinator) know. Most likely you'll find yourself showering, possibly playing with the street kids and mainly just catching up and spending time with the other volunteers.
Going into your experience abroad, what was your biggest fear, and how did you overcome it and/or how did your views on the issue change?
Going abroad to Ghana I didn't really have any fears, more curiosities of what it was going to be like and what the other volunteers would be like. However, whilst I was there and as time went on it was clear there was nothing to worry about and I had a great time with everybody there.
What is your favorite memory from your time in Ghana?
If I was to recommend one thing whilst over there it is to take any chance you can to explore Ghana. My favorite experience of this was through the Cape Coast trip. This was an amazing experience where we got to so many features of Ghana, it's great jungles, amazing coast and of course wildlife.
The highlight, aside from the surfing, would have to be the last night of the trip (and my last night in Ghana) where we had a great bonfire on the beach. We spent the evening singing, dancing and sitting around the fire with the sea right next to us, it was a magical experience and one of my favorite memories.