Why did you decide to volunteer with GVN in Nepal?
Sarah: I travelled to Nepal for a couple of months in 2005 and fell in love with the country and its people. Street kids are very prominent in Kathmandu and I wanted to do something to help. so when I decided to do some voluntary work I knew it had to be in Nepal. I chose GVN because I wanted to stay with a local family and the cost of volunteering was very reasonable.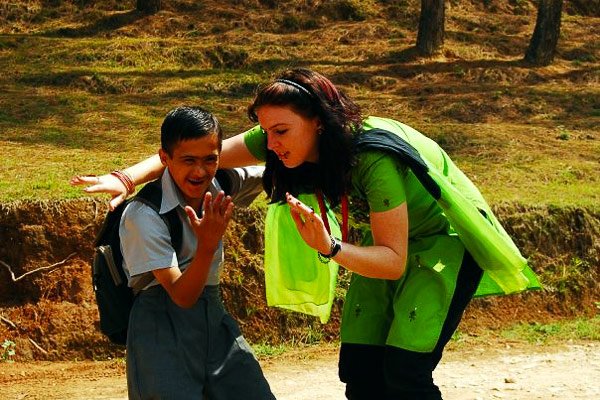 Describe your day to day activities as a volunteer.
Sarah: Working in a children's home, I had the option of living with a local host family or in the children's home itself. I chose to live with a family. I would wake up around 5am every morning (this is normal in Nepal) and my aama (mother) would make me Nepali tea on the wood fire in the kitchen. I would sit on the porch overlooking the paddy fields and play games with my host brothers and sisters. I would then walk through the fields to the children's home where I would be greeted by happy faces and shouts of 'namaste'.
If it was a school day I would help the children get ready for school, sit with them whilst they had their morning dahl bhat and then walk them to the bus stop to be collected for school. During this time I also helped one of the children with her physiotherapy. I would then walk back to my host family to eat dahl bhat with them. Dahl bhat is the staple dish in Nepal, and consists of rice, lentil soup and curried vegetables. This is eaten twice a day, every day. We would sit on the floor in the kitchen and eat the food with our right hand (left hand is reserved solely for toileting purposes!!).
The rest of the the day was then free for me to interact with my host family or help the community maintenance team with their projects. In the afternoon I would meet the children from the bus stop and help with homework, play games and sing songs. After their evening meal it would be time for me to walk back through the paddy fields to my host family where I would have my second dahl bhat of the day. The rest of the evening would be spent sat on the porch with my host family, practicing Nepali and talking about my home. Bed time was around 8pm as there is little else to do in the village once it gets dark.
Weekends were spent with the children, playing sports, doing crafts and once a month taking part in health fun days, during which we would teach the children how to clean their teeth properly and check for head lice. They would also get health checks by a VSN doctor.
Every day was different and in Nepal life is full of surprises! I lived in a beautiful remote village and really felt like I was living an authentic Nepali lifestyle. Once every 1-2 weeks volunteers would meet up in Kathmandu to have a drink, eat western food and take advantage of the warm (occasionally!) showers.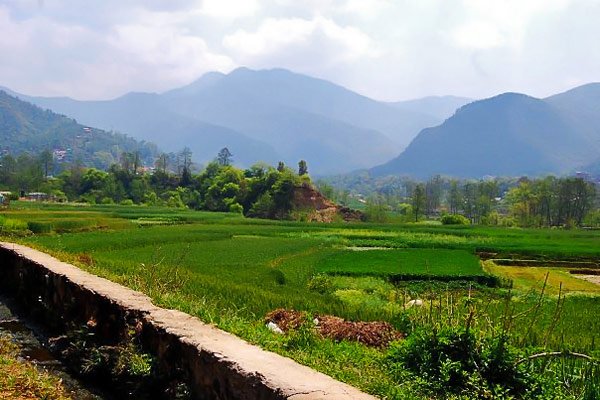 How has this experience impacted your future?
Sarah: My time in Nepal had a major impact on my life. I am still in contact with the friends I made there and have met up with them several times. I went back to volunteer in Nepal with VSN in 2008, at the same children's home. It was wonderful to see the children again and also my host family.
I now work in a children's home in the UK, which is vastly different from my experience in Nepal. However, the children I look after now really enjoy hearing about my time in Nepal, looking at the photos and taking part in cultural nights where they get to eat dahl bhat and dress in traditional clothing.
The people of Nepal have been a massive inspiration for me. Many of them have very little to give yet they would give you everything they have. Living conditions can be poor and circumstances can be hard. The children in the home had been through some terrible experiences in their early lives, yet they always managed to keep a smile on their faces. I treasure my memories of Nepal, and it will always have a very special place in my heart.