Why did you decide to participate in GVN's "Be the Change" program in Costa Rica?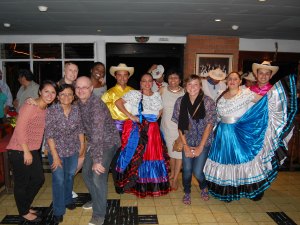 Andrea: I was looking for an opportunity to learn more about the field of social entrepreneurship and international development. For a while I've had the idea of starting a non-profit organization but I didn't know how to start and the tools I needed to make it happen.
Describe your favorite aspect of the conference.
Andrea: Speakers were truly inspiring and supportive. You could also tell they are reallly passionate about social change. The learning environment they created allowed you to discuss and share ideas, and given the fact that it included people from all around the world it made the encounters enriching.
Tell me about one person you met.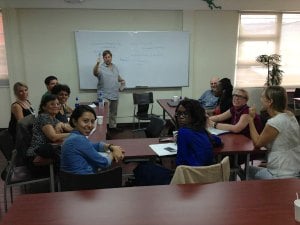 Andrea: Every single person in the conference was inspiring, had a deep sense of respect for individual differences and human warmth.
What was the best moment of the entire trip?
Andrea: The experience as a whole was great.I can't pick one favorite moment.
How has this experience impacted your future? (Personally, professionally, etc)
Andrea: It gave me the skills and confidence i needed to take the next step on my career pathway, taking me one step closer towards achieving my life goals.