What originally inspired you to intern in Beijing with CRCC Asia?
Natasha: I've always wanted to explore China; it was one of those things on my bucket list. So when I became interested in Marketing in my junior year of undergrad, I decided doing an internship in the industry would really benefit my aspirations. It almost seemed serendipitous when my University sent a listing of internship programs to all students; CRCC Asia was on the list. Once I navigated their website, I decided to be adventurous and conquer to dreams at once. It was one the best decisions I've ever made for my academic and professional career.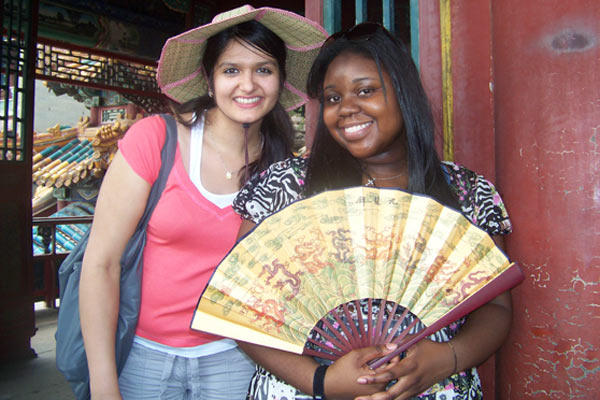 Describe your day to day activities as an intern in Beijing, China.
Natasha: Once my internship began I had a work schedule of an 8am-5pm shift from Monday-Friday. I did a lot of research for my internship in the clean technology sector. I answered phones in Mandarin phrases that I learned, was part of a brain storming idea session for a new organization within the company, drafted email invitations and flyers, and attended business meetings within the company.
After work, I would eat dinner with my roommate and others friends I've met and fostered from the internship program. We really wanted to take full advantage of China so some days we would plan to meet at a certain Market or store to go shopping. Weekends were the best! We made sure to explore a different part of China every weekend. We managed to go to The Great Wall, Forbidden City, the electronic market, a weekend getaway in Chengdu, and of course partying!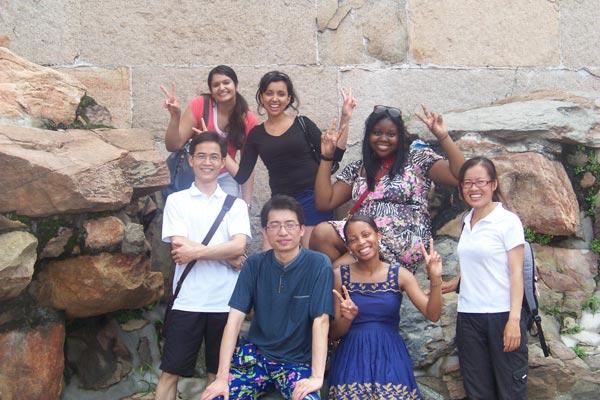 How has this experience impacted your future?
Natasha: Interning in China crafted me into a very independent and flexible person. If I came make it in a vastly different cultural and language speaking country, I know I can accomplish great things anywhere I travel whether it be nationally or internationally. Exploring marketing in China made me realize that I want to learn more, thus I'm currently wrapping up my last semester of graduate school in Integrated Marketing Communications at Roosevelt University. I've also developed a fond interest in the Green and sustainability industry. I currently work as an Environmental Sustainability associate with an emphasis on LEED construction. I truly feel that my experience in China has fashioned me into a well-rounded individual.