What originally inspired to join the CRCC in Beijing?
Kate: I was a junior at the time and started to feel the heat to land an internship. I began browsing my university's career center website for different internships. The one that caught my eye was the internship in Beijing, China with CRCC Asia. I'm a business major and the prospect of working in China, the hub of the business world, excited me. It seemed like a no-brainer: study abroad while gaining valuable work experience. I applied immediately and before I knew it I was boarding a plane to Beijing.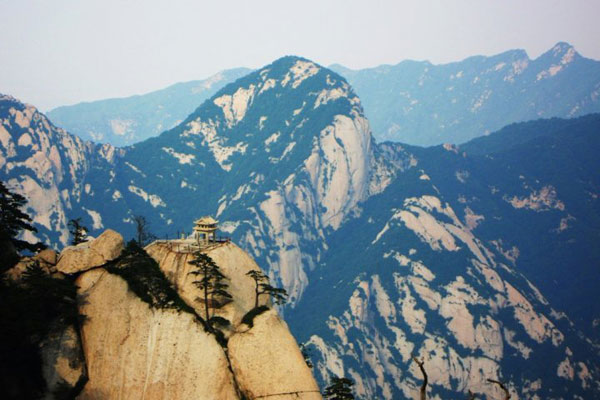 Describe your day to day activities as an intern in Beijing.
Kate: I interned with P1.CN, an exclusive social networking for China's elite. I was a part of the Marketing team for the company. My days at the office started at 10 am. I had a 1 minute walk to the subway from my apartment/hotel. I was lucky enough to only live two subway stops away from my work (Thanks CRCC!). P1 was nestled right in heart of the Central Business District in Beijing, which was really exciting. I shared a large table/desk with the other marketing interns. They provided us computers, but I preferred to bring my own laptop. The environment in the office was very laid back. Typically, I would receive my assignments at the beginning of the week and be expected to finish them by Friday. My assignments included market research, creating and conducting surveys for the website's members, analyzing the results and creating reports of my findings. I was also in charge of creating various presentations, some of which I presented in the conference room in front of all the department heads and board members.
In addition, I had to do my fair share of proofreading of various documents that had been translated from Mandarin to English. P1 was known for its elaborate invite-only events every weekend, which was an added bonus to being an intern for the company. Unfortunately, I am not skilled in the Mandarin language, I was worried that that might be a problem, but CRCC Asia made sure that my placement was with a company that had a bilingual supervisor.
How has this experience impacted your future?
Kate: Ultimately, interning in Beijing has given me that added edge to put me above the rest. It seems as if Marketing majors are a dime a dozen nowadays, but how many of them have real work experience that they gained in Beijing, China? It can be a daunting idea to consider spending two months in China, but I highly recommend it. CRCC Asia was more than helpful during my entire experience. They take care of all the hard stuff and point you in the right direction.