What originally inspired to join the CRCC in Beijing?
Rick: I vividly remember as a five-year-old sitting in my lounge looking at an encyclopedia and seeing the Great Wall of China. I was fascinated because I have never seen something so different, the culture appealed to me. My inspiration was the love of China's culture first and foremost rather than the internship experience or an addition to my CV. I wanted to understand a different way of living, the size and scale of the daily operations, whether activities came as easy for me in NZ as they do elsewhere, if not, then why?
I graduated with Honors in International Business yet have only traveled as far as Australia. I needed to add credibility to my degree. During university our focus was on China and its current and future importance on the international stage. I also decided to set a career path in the energy industry. While in high school I decided I would work in my chosen career field while traveling the world. I wanted to hit two birds with one stone. Additionally, I intend to complete my Master's degree in Europe or USA within the next 4-5 years. An internship in China would set me up to understand international markets.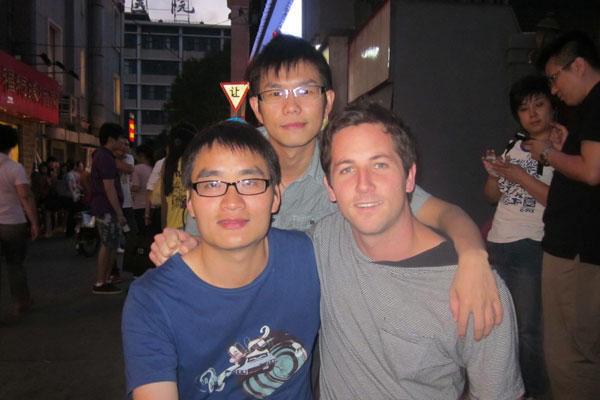 I have seen many photos on Facebook and heard stories of friends' adventures to North America or Europe. I feel I have partially visited these continents. It made me want to visit a country no one else had been to, one that I know would not be at the top of friends' list. In a funny sense it brought out my enjoyment to be a leader. I viewed China as a personal challenge that I wanted next to my name. It may seem minor to others but it helped me in my motivation to decide on, sign up, and prepare for the internship. It become a one year plan and I am proud to achieved this for myself.
I chose Beijing over Shanghai because I wanted to be in the epicenter of the world's most influential nation; there would be a feeling of greatness being there for that reason. Unlike others on the program, I did not want to build up the prospect of joining an important multinational that provided major responsibilities during the two-months. I believed the reality to be, we are interns for two-months, there is only so much responsibility and work the company can provide for us. Also, other than a brief company outline and our own Internet research, we didn't know anything about our chosen company. I did not want to create 'dreams' because the risk in disappointment is high. I wanted to enjoy my time in China. Therefore, I went to China for the holistic experience: history, business culture, people, positive/challenging experiences. Additionally, Beijing's attractions/activities aligned with my interests compared to Shanghai. I loved my time in China because I am confident in my decision making process. I spent time setting the proper mentality prior to China. I am proud of this because it meant I could make the most of my opportunities.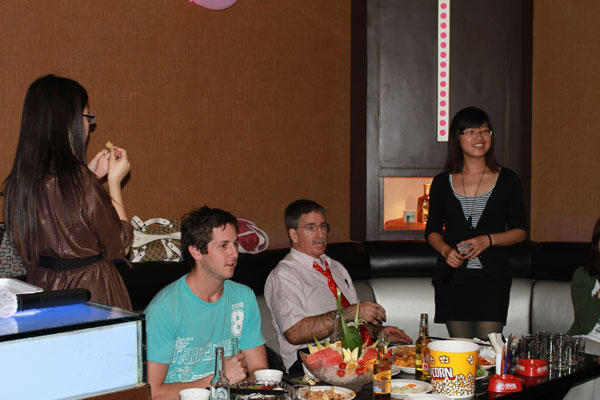 Describe your day to day activities as an intern in Beijing.
Rick: I began by waking at 0815, purchase a sandwich for breakfast on my way to catch the 0840 bus and arrive at 0930 for work. I would follow up my emails for any developments from work the previous day. The majority of my assignments lasted 2-4 days. They would consist of researching international business ventures/opportunities in overseas markets/countries. If I finished a task I would offer assistance to either Patrick (Supervisor) or Cisily (CFO – work colleague). The main focus for me was to find opportunities where our company can provide solar hot water heating products.
I researched project ventures in NZ, Australia, Australia, Israel, and Germany. Twice a week my team would visit four/five-star hotels to offer solar hot water heating solutions. We present our proposal outlining the products and services suitable for their hotel. If they are impressed we arrange additional meetings and eventual contracts written up. Throughout my time I proofread English translated contracts, media releases, and PowerPoint presentations.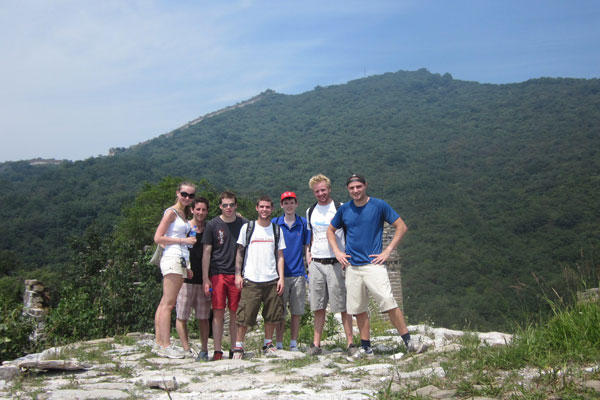 How has this experience impacted your future?
Rick: My experience has had a far greater positive impact on me personally than in any other manner. This is important to me because it helps to build my mental abilities. There were a few occasions in the months leading up to the possible departure date for China that I doubted the experience. I now have the utmost confidence to continue my travels around the world. My workmates helped me understand the mentality and behaviors of the Chinese people and business culture. China allowed me to understand how I can push myself further within all aspects of my life, I know I am capable of much more. It will always hold a special connection to look back and know this is where it all started. I love to learn and involve myself in new experiences, traveling the world is the way that will fulfill these aspirations.
As I state to friends and family, it is difficult to measure the impact my internship in China will have for me professionally. Broadly, I can only imagine it will be a positive, its severity is what I am unsure about. For many this is a notch on their CV yet its impact is determined by future employers. I will let it take its course, I will focus on my professional qualities. I learned the importance of cultural differences in a business environment, how minor differences can lead to major implications. At times I felt helpless because I was in a country where I wasn't fluent in its language. However, I could sit back and focus on the indirect communication between different nationalities. Overall, I am confident I can prosper professionally in a competitive country, industry, and city. I intend to make my mark on the energy and resource industry. China is fast becoming the leader in this field, therefore, I will not be surprised to see myself return.