Why did you decide to study abroad with TEAN in the Gold Coast, Australia?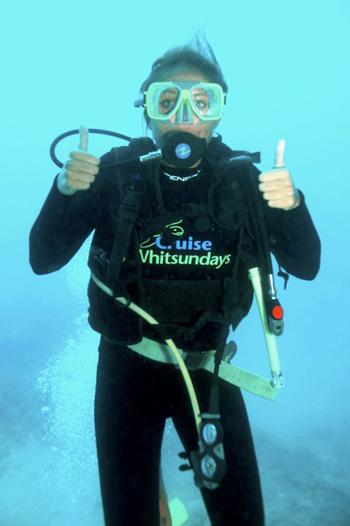 Jessica: I always knew I wanted to study abroad in Australia but in the beginning I had no idea how to start the planning process. I met with my school's abroad advisor and had heard about a few program options — The Education Abroad Network being one of them. Once I heard about all the different programs and what each had to offer, I knew there was no question which one I should pick. TEAN staff were unbelivably helpful and after my first inquiry they sent me a huge packet of all their information — my school options, dates, prices, living options — and after seeing how easy the planning was I knew I had to pick them.
TEAN's beach housing in the Gold Coast caught my eye right away, too. We were housed in an amazing hotel just a block away from the beach and the gorgeous Gold Coast downtown area. The rooms were nicer then I ever imagined. They were new, clean and had the perfect location. TEAN also offered a pre-semester trip to Fiji which was one of the highlights of my entire trip. This was a great way to get to know all of the other students going on the trip while also serving as an amazing vacation.
TEAN staff didn't just drop us off in Australia and leave us there, either. They held an amazing orientation in Sydney where we got to tour the entire city, rappel in the famous Blue Mountains and visit wild life parks, just to name a few. And while we were in the Gold Coast they were easily accessible if we ever needed anything at all. All these perks and more, combined to make TEAN the perfect fit for my abroad experience. I could not have asked for anything more.
What made your study abroad experience unique and special?
Jessica: Our location had a lot to do with the success of my trip. We could not have been in a better spot. We were in the downtown area of the Gold Coast, which had a countless number of restaurants, bars, shops, everything one could ever want. Not to mention we could see the beach off our balcony. TEAN also paired us up with random roommates, which were other American students.
It seemed as if over night they soon became my best friends and I still keep in touch with them now that I'm home. The Gold Coast was just a few minutes away from Surfers Paradise, which is a really young, hip downtown area. There were tons and tons of things to do here. So many things that we couldn't even fit them all in in four months!
Surfing was just a short bus ride away and the bus stops were all over the place in the Gold Coast area. We could get to a lot of local towns with that transportation system, too. So, there was never ever a dull moment and there were always new places we could go explore. Between our housing, location and my group of new best friends I could not have had a better setup.
How has this experience impacted your future?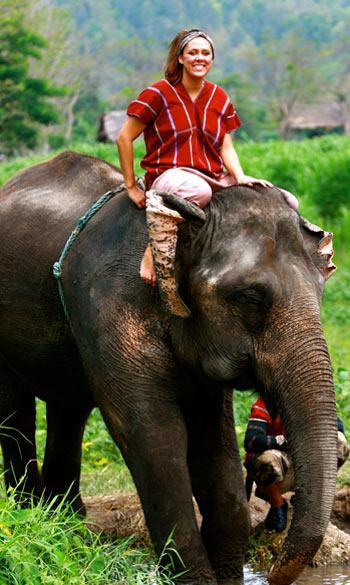 Jessica: I am confident my abroad trip has comes up at least once every single day since I have been home. I am a senior in college now and even in job interviews I find that my travel experiences almost always come up and then lead to a lot more conversations. I am amazed at how impressed adults are with the fact that I have traveled.
I also learned a lot about myself while I was abroad. I had always heard that studying abroad would change my life but I never exactly knew what that meant. But after just a few days of being gone, I started noticing positive changes in myself. I was more independent and willing to throw myself out there. I was essentially thrown into a random group of 50 other students my age and told to live with them for an entire semester all the way across the world.
I found out how to accept and learn from different types of people. Having grown up and now gone to college in the Midwest, I met a lot of people even from different parts of the US that taught me more then I could have ever dreamed. I learned how to accept other cultures and ways of doing things and instead of looking down on them as weird, or even inferior, to the way I have always done things, I learned to embrace these differences.
While I was abroad I got to go places like Thailand and Fiji, and seeing these cultures had a tremendous impact on me. Especially because these places are worlds different that live I have always known, I again learned now to view all these lifestyles as weird, but instead and just a different way of doing things that too has its perks and reasons.
Not to mention I made an entire new group of best friends. Since I have been home I have flown out to visit a lot of my old abroad friends in New York and Boston and all of these places that are within my own country but I had never previous had a reason to visit.
I am at the point now where I feel as if I have known all of these people for my entire life, when in retrospect I have not even known them a year yet. I could go on all day about how my abroad trip has changed me, but all I know is I miss being in Australia every single day and would suggest studying abroad to everyone.