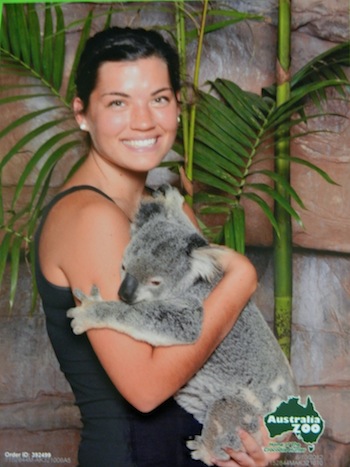 Why did you decide to study abroad with TEAN in Australia?
Kaylie: I completed my study abroad experience in Gold Coast, Queensland in Australia. I was there for a total of three and a half months in the fall semester, although it was really spring/summer for Australia! Gold Coast is located in the middle of the eastern end of Australia, which was very convenient when I decided to do some traveling on the weekends to neighboring places such as Sydney, Cairns, Brisbane and Melbourne. Its weather was ideal, as well as its attractions of wonderful beaches, popular theme parks, nearby rainforests, and lively nightlife. I decided to study with TEAN because after tedious research involving countless organizations for studying abroad, I could without a doubt say TEAN offered the most for my money, as well as a more than supportive staff both in the USA and in the city I decided to study in—I found no other program that was as supportive. I never felt like I was in it all by myself. TEAN also offered a comprehensive five-day orientation to Australia, multiple scholarship opportunities, and organized cultural events throughout my semester. TEAN understands your need for an once-in-a-lifetime experience, and they cater to just that.
What made this experience unique and special?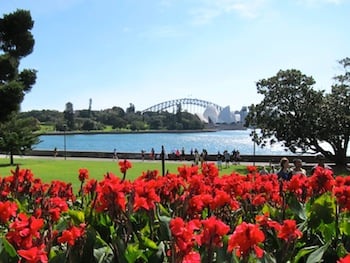 Kaylie: My study abroad experience was unique and special because I was able to live away from home for close to four months, and I loved it more than anything I've ever done. You get a sense of freedom like you've never experienced before. Studying abroad erases fears and amplifies courage; you'll find yourself more than once saying, "I can't believe I'm doing this; l want to do it again!" Never again will I have the opportunity to live, study and travel in a foreign place for four months, all while pursuing dreams of surviving on my own and experiencing new cultures.
How has this experience impacted your future?
Kaylie: This experience helped me uncover not only my independence but also my sense of adventure. I had never left the USA before my abroad experience and now after doing so, I realize just how big this world is and how many opportunities there are. Being a part of international education opened my eyes to exactly what I want to do when I'm older—be in international education! Whether that is teaching abroad, volunteering abroad or simply just being in the process of helping students study abroad, I want to be a part of it any way I can. I feel absolute joy when I speak of my time in Australia and to be an influence or a part of any person's experience of that brings me the greatest happiness.