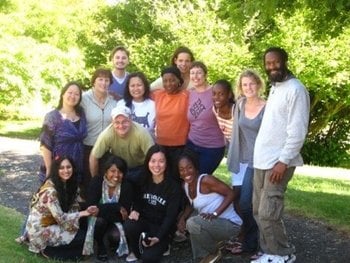 Why did you decide to participate in GVN's Be the Change Program in New Zealand?
Tina: I had been on 2 international volunteer trips prior to discovering the Be The Change Program. After my first experience with volunteer travel I knew I had found my passion (exploring the world while helping others). I knew at the time that I would be retiring in a few years and I was looking for ideas for the next phase of my life. I had been researching new destinations for volunteer travel and came across Be The Change in a voluntourism newsletter. As soon as I read about the program (and that one location available was New Zealand), I was sold. After all, what other opportunity would I have to travel to New Zealand and be motivated toward making a difference.
Describe your day to day activities with the program.
Tina: We began the week getting to know each other and learning what we each wanted to gain from the workshop. The facilitators introduced themselves and shared their backgrounds and international/social experiences with us. Each day we would have a couple topics of focus along with some exercises or theme-based activity to participate in. We created a Vision Board and shared our dreams for the future as we explained the content of our boards. We had an exercise that enlightened us on the fact that although we were from all corners of the world with varied experiences and lifestyles, at the very core we were more similar than we imagined.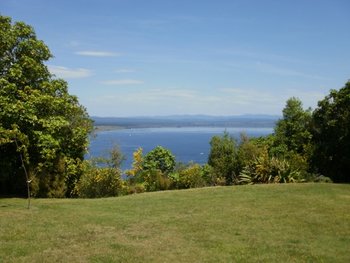 The interesting thing was that several members had talents that we all benefited from. Musicians lead us in cultural songs, we had morning yoga sessions, we could jog, hike or play soccer, etc. As we neared the end of the week we spent time on our individual projects, themes or service organization ideas. We would then present our ideas to the facilitators and they would give us advice/information to carry our projects to the next level. We then revised our ideas and presented them to the group for additional feedback (and to learn from each other). We had time for sightseeing also and visited Craters of the Moon, Huka Falls, Lake Taupo and the hot springs. We also bonded as we ate all meals as a group and spent an evening sharing our individual cultures (including traditional Huka and Malaysian dances).
What made this experience unique and special?
Tina: The most unique experience from BTC was that I left there with 18 like-minded friends from all over the world (Australia, New Zealand, Hong Kong, Singapore, Canada, South Africa, Jamaica, Malaysia and others from the United States). I am still in contact with them and we continue to motivate and support each other whenever it is needed.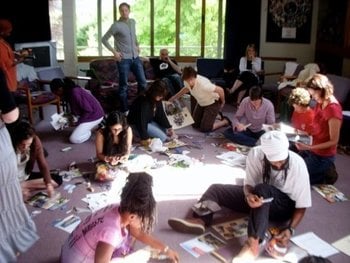 Has your worldview changed as a result of your trip?
Tina: I have always had a concern for poverty and the vulnerability of the many women and children of the world. However, participating in Be The Change empowered me to step out of my comfort zone and realize that I can make a difference.
How has this experience impacted your future? (Personally, professionally, etc)
Tina: I knew after I began to volunteer abroad that my life had changed, however, that has multiplied since Be The Change. I now have the the motivation, inspiration and actual support system to take my involvement to the next level. I've been featured in the local newspaper and in publications from my employer, have been approached from many people interested in hearing my stories and wanting to have the courage to do something similar. Since 2009, I have participated in the GVN Distribution Trips to Kenya and Peru and took a couple friends with me to Costa Rica to volunteer in an orphanage. The biggest change came shortly after the Kenya trip, when I was asked to join the Board of the Global Volunteer Network Foundation as its Treasurer and have been involved in many service projects based on that participation.