Why did you decide to study abroad with USAC?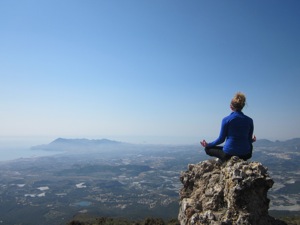 Jamie: Ever since I was a child, I wanted to go to Spain. My mom had been there for several months when she was in her teens and we also had several Basque friends who spoke of the wonders of the country. Even more, I had a desire to study Spanish in an environment where I could use it on a daily basis so that I could become conversationally fluent.
When I was researching programs, I found the USAC Alicante program, which seemed to be the perfect fit for me: it was affordable, language-intensive, and located in a dynamic city. My university also recommended USAC because many other students had great experiences on their programs. With all of these factors in mind, it seemed that the USAC program in Alicante was exactly what I was looking for.
What did USAC in Alicante do for you and what did you need to do on your own?
Jamie: The USAC staff in Alicante was incredibly supportive and caring, and they were located right on campus. They organized field trips, updated us on local events, and checked in with us to make sure that our living arrangements, health, and courses were all going well. They also gave us an in-depth orientation upon arrival. However, the staff was not overbearing, and they gave students plenty of independence and freedom to explore Alicante. Students were responsible for their own transportation to the university and around the city and for any extra travel plans on weekends and holidays. Also, students were largely responsible for interacting with locals, but USAC offered opportunities like language partners and tutoring jobs if students chose to be involved in that way. Ultimately, it was up to the student to engage in the opportunities offered by USAC and to make the most of their own experience.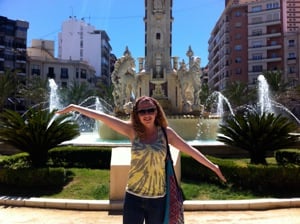 What was the best place you visited outside of your study abroad city?
Jamie: Outside of Alicante, I really loved visiting Madrid. I went there once with a friend on a weekend trip, and I also went there with my parents for several days when they were visiting me. With its vibrant plazas and historical landmarks, Madrid truly does feel like the heart of Spain just as its location in the country suggests. In the city, there are incredible art museums, cozy restaurants, and stunning architectural masterpieces, but my absolute favorite thing about Madrid is the Buen Retiro Park. It is a great place to take a stroll or to just relax, and there is even a pond in the middle of it big enough for rowing boats. Madrid is a diverse city that I think anyone can enjoy.
What is one piece of advice you'd give future USAC in Alicante students?
Jamie: Stay for as long as you can! My semester in Alicante went by so quickly and just as I was feeling very immersed into the culture, it was time to leave. Also, I would recommend that future students don't travel outside of Alicante every single weekend. I think there is a lot to gain by staying in the place where you are living in order to more fully understand the lifestyle of its citizens. Don't get me wrong, travelling is important too, but it's nice to stay in Alicante some weekends so that you feel more at home rather than like you are just passing through. Plus, there is so much to see and to do in the surrounding area. Take advantage of every opportunity that you have because time will fly by!