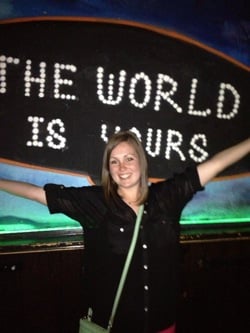 Why did you decide to study abroad with USAC?
Shelby: I decided to study abroad with USAC because all of the courses offered were exactly what I needed to complete my minor. USAC offers studying in smaller cities such as Bilbao and Alicante and that is something I was attracted to because I really wanted to immerse myself in the culture and the language. Alicante is a beautiful city that is on the Mediterranean Sea. The location offers courses such as rowing, sailing, cooking and dancing which really caught my eye because it's a chance to learn about the Spanish culture and do things that locals would do.
What is one piece of advice you'd give future USAC Study Abroad in Alicante students?
Shelby: My advice would be to enjoy every moment that you have abroad. If someone asks you to do something just say Yes!! No matter what happens everything is an experience, although it may not be a normal thing you would do at home..it is all a part of the experience and the fun! Reach out to other people that you don't know, you will meet people from all over the world. Some will end up being your best friends, others you may visit and stay in contact with. The people is the best part of the experience, saying goodbye is a sad thing that you will experience but seeing all of them again is the opportunity that is opened for the future
If you could do-over one thing, what would it be?
Shelby: If I could do one thing over I would have spent the summer after the end of the semester in Europe. It would have been a good time to enjoy my time without classes and to keep building the relationships I made. Any time abroad is a time to live and learn, and an extra month or two would have been a perfect end to my study abroad experience. Although it's never certain if other students will be staying for the summer, it's worth betting on those are future relationships and hoping that someone would like to travel with you.
Describe your most meaningful souvenir and why you love it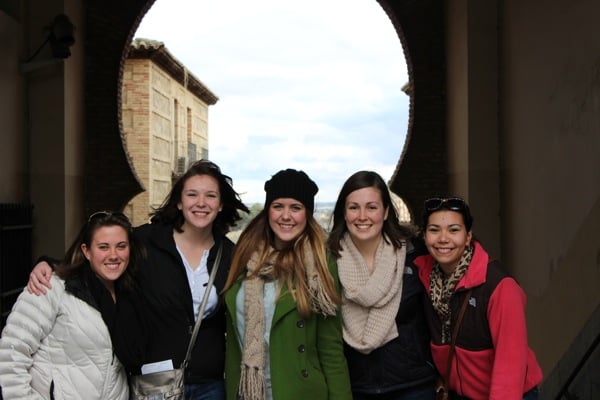 Shelby: My most memorable souvenir is all of the photos that I took throughout the entire experience. Nothing is more memorable for me than to have snapshots of my time there with all of her friends. To have photos of my everyday life in Alicante is very meaningful for me because it is something I can always look back on and smile at. Every time I look at the hundreds of photos I think of all of the amazing memories that were made. Candid photos of people's expressions will always be something to look back on and laugh about just recalling all of the goofy memories with my closest friends.