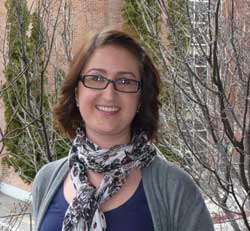 Did YOU study abroad?! If so, where and what inspired you to go?
Jillian: I studied abroad in Puntarenas, Costa Rica with USAC. Originally, my motivation to go abroad was so that I could complete my Spanish language requirements.
I had also developed a strong appreciation for Latin American culture by the music and customs I had been exposed to here in the US. Other than that, I had no idea what I was in for. My decision was rather spontaneous and uninformed but turned out to be something that changed who I am and continues to influence who I have yet to become.
What country have you always wanted to visit?
Jillian: I have always had a real interest in the Middle East and its strong culture despite all of the conflict that exists there. The architecture, the traditions, the food and the music are all fascinating. I find the profound impact religion has on the culture in this area of particular interest.
Even though I am not religious, I think I would have a lot to learn and gain from spending time and understanding the way of life. As the list of recommended travel destinations there becomes smaller and smaller, I'd say I'd like to visit Israel, Jordan or Turkey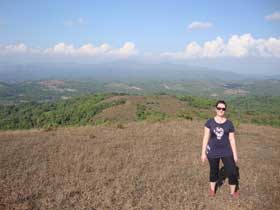 Why is language learning and cultural immersion important to you?
Jillian: Language learning and cultural immersion makes us better consumers of travel. Many people simply visit cities that are popular, eat where the tour guide instructs and are surrounded primarily by other tourists.
Having an opportunity to actually live and learn abroad will change the way you travel in the future. You will always be seeking out that "insider" information as when you lived abroad. You will want to learn about the ways of the locals and to find out why traditions are the way they are.
What unique qualities does your company possess?
Jillian: What makes USAC unique is our broad offerings for students. Students can choose from a 3 week winter program, to a summer, semester or full year. Plus, there are two models, US credit or direct enrollment.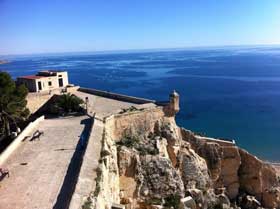 We have large cities such as Madrid or London for students looking for the hustle and bustle of an international center as well as some off the beaten path types of offerings where students become a temporary local community member and are away from tourists where they can focus on language and cultural immersion. Our onsite staff are incredible combined with excellent pre-departure preparation from our central office team.
What changes would you make to the study abroad industry?
Jillian: If I had my way, study abroad would be more widely accepted as necessary experience in higher education. So perhaps I would not change the study abroad industry, but rather higher education and the way it supports overseas travel for study.
In a growing era of finishing college within 4 years, choosing one major from the very start and staying on track, etc. it becomes harder for students outside of the liberal arts to even consider adding an international experience to their academic career. For many students, learning a second language or doing an internship abroad would pair nicely with the degree program providing the student with a competitive edge in the job market. Often times, however, if the language or internship are not actual degree requirements therefore making the experience seem less of a priority.