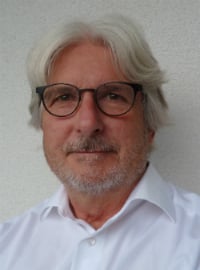 Why did you decide to study abroad with Omeida Chinese Academy?
​Bill: I wanted to be in a nice, clean environment where I did not have to spend a lot of time commuting. In addition, I visited there years ago and was interested in seeing the changes.
What did Omeida Chinese Academy do for you, and what did you need to do on your own?
​Bill: The school arranged airport pickup (which could have been a hassle, since there is no airport in Yangshuo), set up my Internet connection, provided me with a room, and helped me to find people from my pictures of years ago.
What was the best place you visited outside of your study abroad city?
​Bill: The countryside around Yangshuo. However, if you mean besides this trip, then Tibet, Thailand, Mt. Everest Base Camp, Flores Island in Indonesia, the Serengeti in Tanzania, whale watching and lemurs in Madagascar, Machu Pichu, Galapagos, carnival in Bahia, Brazil, (trekking in) Ladak in India, Granada in Spain at Carmen de las Cuevas (flamenco and language lessons), several Greek Islands, Istanbul, etc.
What made this study abroad experience unique and special?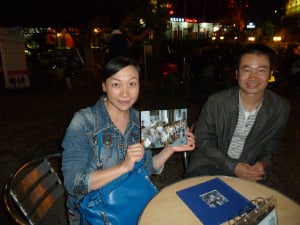 ​Bill: I made contact with people, whom I had taken pictures of 27 years ago.
What is one piece of advice you'd give others for the future?
​Bill: Go! But then, I actually don't want too many people to go, because then it will be more difficult to interact with locals. Backpacking in Asia used to be something special, but now everyone does it with the consequent difficulty of experiencing genuine local culture.
Living and studying somewhere lets you get a lot more insight into a different culture, and it is certainly a good feeling when the Spanish or Chinese bartender recognizes you, knows what drink you want to order and has a chat with you.
I personally don't like traveling around a lot, just taking a couple of pictures and moving on. Seems too superficial, but then I did that for many years and it has its merits, too.
Describe your favorite must-have food that you tried abroad.
​Bill: Dumplings (jiaozi), plus there was a kind of spicy pancake that one woman was selling at street stand.
Describe your program socially and academically.
​Bill: The other students were very friendly and open. Other Chinese language students, with whom I have had contact in big cities (Beijing and Shanghai), were often wannabe rich entrepreneurs, only interested in looking for ways to get rich in China.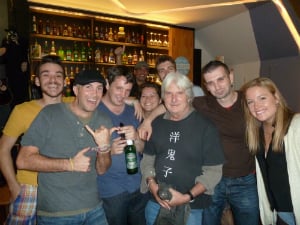 There was no discrimination because of age or not being an overseas Chinese in Yangshuo as I experienced at other schools. I was in a class with only one other student, so I had a lot of practice time.
Recall a time when your education and experience didn't prepare you for a situation abroad.
​Bill: The ATMs in Yangshou often run out of money. I didn't know that and was becoming very concerned that I would be there penniless.
Describe your most meaningful souvenir and why you love it?
​Bill: The friendship of many new friends, and the language abilities to communicate with many different people from many different cultures.
Did you forget to pack something important? Did you feel as if you were missing something?
​Bill: I will take along a bit of milk powder for making coffee next time (along with coffee), since there are no good places for coffee near the school.
Describe a goal you set and how you went about accomplishing it.
​Bill: I decided that I wanted to learn Chinese and have just remained stubborn in doing it. Too many people sign up for language courses and then give up soon thereafter when they discover that they are not going to learn the language in a couple of months and really have to study hard for it.
I had language exchanges and private lessons where I live, and currently have Chinese lessons via Skype twice per week. I have been to China and Taiwan nine times for short, intensive courses, which has been a great excuse to travel, see new places, and meet new people. Only things that are difficult to do bring real satisfaction (at least for me).