Why did you decide to enroll with UBELONG in Vietnam?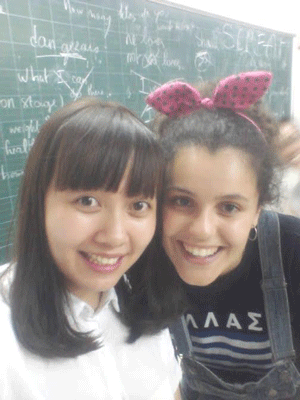 Lina: First of all, I had to do an internship and I thought it would be more interesting for me to do it as a volunteer.
I found UBELONG on the Internet and read some interviews and review from former volunteers. And I also chose this organization because there were a lot of destinations to go to. So I thought it would be good to apply.
Something that really made an impact on my decision were the interviews on the website of some volunteers.
Thanks to those interviews I realized how life was for a volunteer and how good UBELONG was. I chose to go to Asia because I really like the culture and the people. I wanted to go to Vietnam because I have never been there, and I heard a lot about this country.
Do you feel like you made a significant impact on the local community? Why or why not?
Lina: I don't really know if I made a significant impact but I hope I did.
I tried to share my culture with the students and the local people. I always tried to do my best to help the students during my project. Every time we had to prepare the lessons, we tried to think of what would be interesting for them to learn. I think the best way to make them learn something is through humor.
Because I'm still a student, I know that sometimes some lessons can be boring and that's what I didn't want for the students. Also some of them were very shy, so thanks to the volunteers, they are now more comfortable when they have to talk out loud.
What was the most interesting cultural difference you encountered?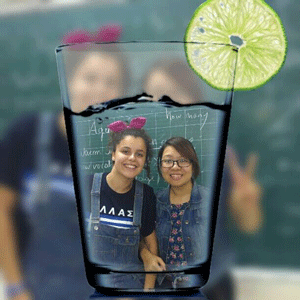 Lina: The food was the most interesting cultural difference I encountered. It was not my first time in Asia so I knew a bit about the culture and the food but Vietnamese food is something I will never forget.
It is delicious, I never thought it would be this good!! I tried so many dishes that I will never find in France or in some other European countries.
In the house where we lived, the cook was a real "cordon bleu". Of course as a foreigner, sometimes you could be shocked by the way they prepare the food or what they eat.
Was it difficult to navigate around language barriers?
Lina: At the beginning, we had a Vietnamese lesson but it was basic language. But still, Vietnamese is a very difficult language and if you are lost, sometimes, it's very hard to find someone who speaks English. It's even worse when you are in the countryside.
What was the best moment of the entire trip?
Lina: My entire trip was amazing so I don't really have a best moment. But If I had to choose one, it would be my trip to Sapa, in the North of Vietnam. It was only 4 days, but during those 4 days we had a lot of fun.
We discovered the daily life of the local people especially farmers. We saw breathtaking views of the mountains and the rice fields. Even if they have to work very hard, they are always welcoming and smiling. They are also happy to see foreigners, because they can learn a new culture.