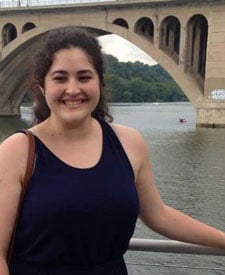 Why did you decide to intern abroad with The Intern Group?
Gabriella: I found the Intern Group's advertisement when I was searching for potential internships in the DC area for the summer of 2013.
London was very appealing to me as an option because I've always wanted to intern abroad, and experience some of the adventure that comes with living alone in a foreign country.
The Intern Group was also appealing because their program seemed to be extremely catered to students who were more interested in trying to make it on their own as opposed to being hand-held. For me, that was a big bonus. I was very focused on being able to live alone and developing the skills of living abroad.
What is one piece of advice you'd give future The Intern Group students?
Gabriella: I would tell future students that they should be ready to out of their comfort zones. Even though I interned in London and the language was English, and therefore no language barrier, I felt very displaced for a few weeks as I really got around to comprehending that I was truly alone in another country.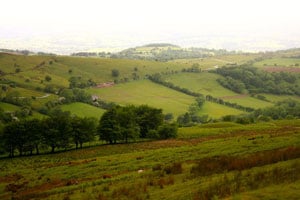 Not that being out of your comfort zone is a bad thing. On the contrary, I found it to be exhilarating! Those couple weeks may have been a little disquieting, but they were also really quite great because every little action I took, whether it be grocery shopping or going to work, was thrilling.
What was the best place you visited outside of your intern abroad city?
Gabriella: I went on a work trip to Wales to Hay-On-Wye and Brecon, near to the Brecon Beacons. Although I had another coworker drive me out there and I was solely there for the purpose of blogging for our website, I would highly recommend it to anyone who can make it out there.
The landscape is absolutely stunning and it provides some moments of quiet when you're stuck in London. Wales was also great because they spoke Welsh, which for me, was known but still so strange and odd to experience. The ability to travel alone was also an enormous plus because I was able to visit as many bookstores and cafes as humanely possible.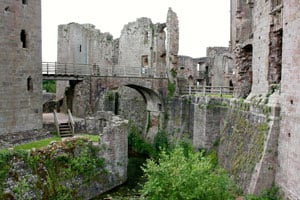 Do you think your program changed you as a person?
Gabriella: Absolutely. Two months spent in another country surrounded by people who identify themselves as something other than American was a welcome shift from living in Virginia or even Boston.
After attending the Intern Group's program in London, I really feel confident about traveling abroad, even if it is alone. Since then, I've applied for more schools and internships in mainland Europe, something, which I think, I was more hesitant to do before.
So yes, the program one-hundred-percent changed the way I plan to go about my life in the future, because once you know you can live by yourself and sustain your life abroad – there's no limits to where you can go next.