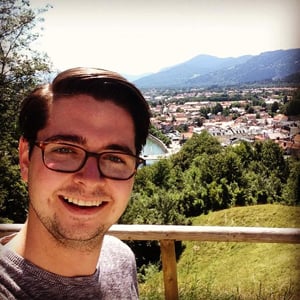 Why did you pick this program?
I chose the Intern London program as a way to build my resume but fulfill my dream of traveling to Europe. After reviewing other programs or places offered, it seemed Intern London offered the best support for participants as well as a flexible structure where one could pursue their own personal experience.
What is the most important thing you learned abroad?
While traveling abroad, I learned to live in the moment. This is achieved by becoming active and accepting ideas or activities outside of your comfort zone. For example, I was asked to go to Barcelona with some new friends and stay in a hostel with them all with a few days to plan the trip details. If I had hesitated or declined I would have missed out on so many things like climbing Park Güell, cruising around the Mediterranean sea or meeting many international people.
What do you tell your friends who are thinking about going abroad?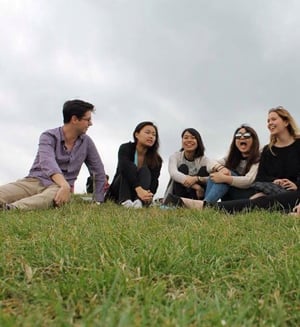 I recommend traveling abroad highly, but it must come with in depth learning. Before I went to London I researched places I wanted to go, such as: historical sights, music venues, restaurants, tourist attractions and local events. I had such a long list of anything to do around London. In fact, my (British) colleagues were so impressed when I took them to some incredible live music at a pub they had never heard about.
"The List" as it became known enhanced mine and my friends time abroad. So I always suggest to people who are planning on traveling to follow the local media on social networks and read the local news. This really helps build familiarity and confidence in a new city.
What's your favorite story to tell about your time abroad?
My favorite story to tell from my trip is about me learning the new currency. On my first full day in London, I made the decision to go try a traditional Sunday roast at the local pub. It was around lunch time and there was a football match on so it was pretty crowded when I got there. I went to the counter to order a pint and a lamb roast, no big deal. But the lady told me it would be 13 pounds and a few pence. I anxiously grabbed a ten note and scrambled with the individual change I had in my pocket.
As the bartender looked on frustratingly, the queue behind me began to accumulate and the old guys sitting next to me were laughing and joking with their friends about my incompetence. Finally, I admitted defeat and just end up holding out my palm full of coins for the lady to take what was necessary. I made a notable impression immediately and knew I had to redeem myself. When I finish my roast, I strategically pulled aside exact change for another pint and confidently walked to the bar, ordered my beer and put down exact change. I asked the old guys if that was better to which they smiled and nodded in approval. It was an embarrassing event but I am very proud of my improvement.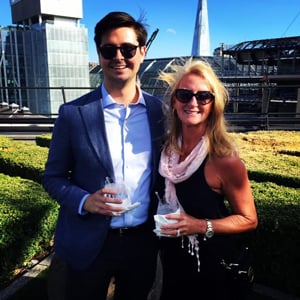 What made this trip meaningful to you, or how did this trip change your perceptions, future path?
My trip to London was made meaningful by meeting so many diverse people. The friends I made were people I would have never met by staying in my small hometown. To hear about their lives, where they grew up and what they believed made me more empathetic and open minded. I believe my friends and I thrived in London because we were all there to learn and grow together. Intern London certainly had an impact on making friends. They bring participants from all over the world and host so many meetups. Of course, it should be considered that you get out of the program what you put into it. You should expect to have a better experience if you are actively getting out and trying to meet new people.