Why did you pick this program?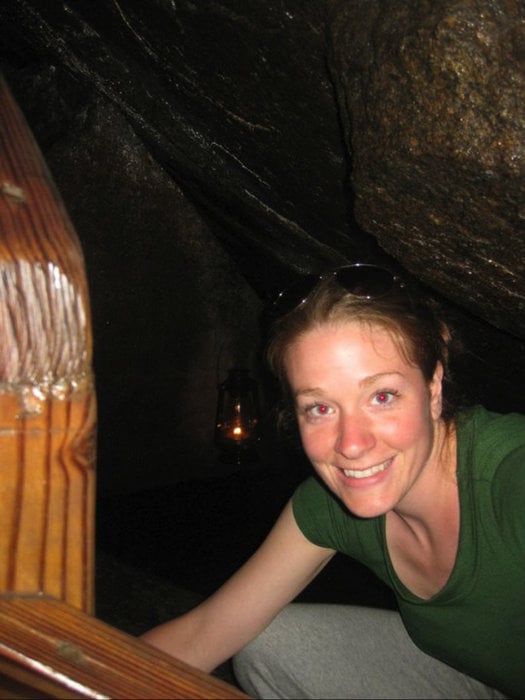 Kristen: Honestly, regardless of the search engine or keywords I used, African Impact was always the first option that popped up when I started doing my initial research. But now I know that was happening for a reason! In comparing AI with other programs I found, AI seemed to provide the most clear-cut and easy to follow information about the experience, the steps necessary to book your trip, what to expect when there, and how to make the most of the experience. Once I decided on AI, the staff that helped me book the trip was incredibly helpful every step of the way and really helped me feel confident in my choice. "
What do you wish someone had told you before you went abroad?
Kristen: 2 weeks will not be long enough! Real life responsibilities and affordability aside, stay in this experience for as long as you possibly can. At first, leaving my routines and friends and family for 2 weeks seemed kind of scary, but after I was settled in Zambia, the time truly did fly and it was over for me way too soon.
Tell us about an experience you had that you could not have had at home.
Kristen: One night after dinner, some of the AI staff drove us to a small village for a night of traditional story telling. There were close to 100 people there - mostly students and teachers from the village - and then a handful of volunteers. We split into groups and the students shared with us some of the traditional stories from their village. The teachers and village elders then spoke more about the culture of the village in general, before everyone came together to learn traditional songs and dances from past generation. The initial intent of the night was to pass down traditions to the next generation in the village, but it was so interesting learning about a way of life that was so different from where I come from. The amount of pride that this village had for their culture almost brought me to tears.
I have never experienced something like that in the States -- another thing I've never seen at home that I got to experience in Africa was watching a pride lions snack on an elephant caracas while on safari -- but I thought that might be too graphic to go into detail about!
What is one piece of advice you'd give to someone going on your program?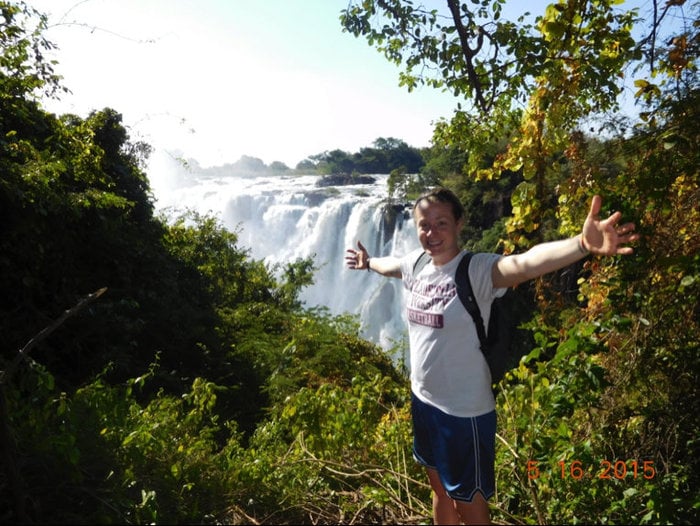 Kristen: Do everything! Give 100% of yourself on your projects - get dirty and play with the kids, teach them things, but learn from them too. Set aside money for weekend activities and excursions and experience the beauty of Victoria Falls and the Zambezi River. Go on safari - OVERNIGHT - in Chobe. Eat at a local restaurant in town. Talk to the Zambian staff members and others you meet in town and learn about their culture. Ask lots of questions - and be prepared to get asked many as well. Take advantage of the opportunities AI sometimes provides - go to see the sunset in the park with the group, go to the villages or other cultural events with the staff if possible. Do not turn any experience down, try everything, do everything - and take lots of pictures!
What made this trip meaningful to you, or how did this trip change your perceptions, future path?
Kristen: As cliche as this sounds, I really think that I came back a different person after the experience. I learned so much about myself, as well as a part of the world that I knew very little about beforehand. I was told by the staff at AI that it would be very difficult to put this experience into words when explaining to others how impactful it was - and that has proven to be absolutely true. I learned that many of the things Americans have come to associate with Africa and its people are mostly simple-minded stereotypes; I met some of the most intelligent, kind, and generous people and saw some of the most beautiful scenery while I was in Zambia. I learned what it means to be grateful, as I watched so many people turn what may have seemed like a little, into a lot -- and then insist on always sharing whatever was there. This experience has made me challenge myself to walk away from some of the materialism I had come to know as 'normal' at home and work harder to give back to others in my community who made need a little help. Although I had an interest in service work before this trip, my experiences in Zambia definitely reignited that passion for me.