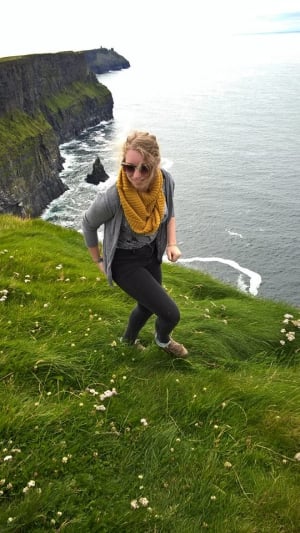 What is your favorite travel memory?
My favorite travel memory might have to be the first time I bungy jumped. It was the Nevis Bungy in Queenstown, NZ, and at nearly 440 ft tall (and in the middle of a canyon!), it's quite the feat. After doing it, it helped me realize that if I can throw myself off a platform into the abyss I could do anything! It also fueled a love for extreme activities - by the end of my time in New Zealand, I started getting discounts from bungying so often - and led to an impromptu skydiving trip as well!
Which destination is most underrated? Conversely, which is most overrated?
The most underrated destinations are the ones that are easily dismissed - whether it's because they're believed to be unsafe, or boring, or not a necessity to visit. However, these tend to be the destinations that change you the most, and leave the biggest impact on you after you've left. Give every place a chance! You never know what you might find.
I wouldn't say any spot is overrated however - again, each place is worth seeing at least once, and the "overrated" places tend to be popular for a reason!
What do you believe to be the biggest factor in being a successful company?
Great employees make a successful company. When you have dedicated, excited employees, it leads to great service and a great product. When you believe in what you do, that'll be passed on to your consumers.
How have you changed/grown since working for your current company?
Since working at ISA, I've really seen the impact that one person can have. Coming from the student side of study abroad to the provider side, it's amazing to watch the step by step process of getting a student abroad, and how many people have a hand in it. It shows you how much of an effect you can have, and how far that effect can ripple. Knowing this helps you see not just the big picture, but all the intricate small details as well, which applies to both work and life itself.
What is the best story you've heard from a return student?
Working in Alumni Relations, I get to talk with our alumni daily - it's the best part of my job! So I get to hear a lot of stories, whether it's from their time abroad or what they're currently up to. It's hard to pick a best story, so I'll tell you the most recent –this week alone I have one returnee who just got accepted to a yearlong fellowship program in Germany, and another who received a prestigious government internship. Hearing these stories always makes me so proud – and it really shows the different paths studying abroad can lead to.