Why did you decide to study abroad with Globalinks?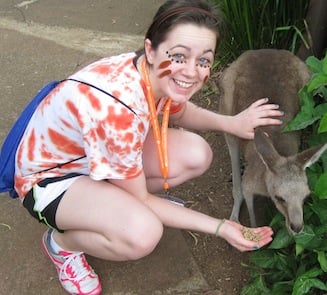 I decided to study abroad with Globalinks because of the Bridging Cultures Program. The BCP is a great opportunity for students to meet the other Globalinks students who will be attending their university as early as the flight over. The BCP for all of the students studying in Australia is in Cairns, Australia.
This was an opportunity for us to be quickly acclimated with Australian culture and customs. We also had daily adventures including holding koala's, feeding kangaroos, snorkeling, and scuba diving in the great barrier reef. This was the number one program that set Globalinks apart from the other programs that were presented to me.
hat is one piece of advice you'd give future Globalinks-Macquarie students?
I would recommend joining a society (club) at Macquarie. This was one of the most influential parts of my study abroad experience. I joined the Macquarie Musical Society (MacMS), auditioned for their main production of the semester, and was cast as the Queen of Hearts in a student written steam-punk musical version of Alice in Wonderland. This is where I formed close bonds and friendships with local students and learned the most about local culture, particularly through the eyes of college students.
We had conversations about everything from differences in political systems to comparison of chocolates. I still keep in contact with many of my cast members and I would not have traded the experience for anything.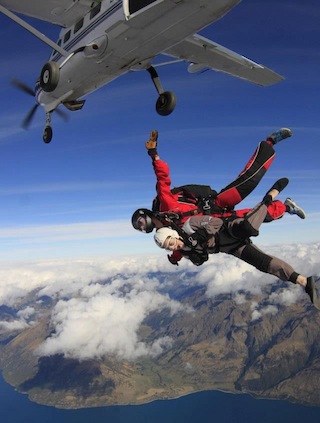 Tell us about any interesting / unexpected cultural tidbits you noticed about Australia?
Two of my favorite celebrations in Sydney were the Mardi Gras parade and the Royal Easter Show. The Mardi Gras parade was very shortly after arriving in Sydney. My fellow Macquarie GlobaLinks friends and I all decided to go downtown to watch the festivities.
Mardi Gras in Australia is a gay pride parade and there were thousands of people downtown to watch the parade. Get there early though, because people are lining the streets standing on crates and it's very difficult to find a place to see! The Royal Easter Show was later in the semester (closer to easter) and is in Olympic Park.
There are tons of animals on display, carnival games, rides to ride, and carnival food galore. Several of us spent an evening there and loved the feeling of being in a giant state fair, even though we were so far away from home. There was also a closing show every night.
Did you forget to pack something important?
While I was in Sydney I was very well prepared, however when I went to Melbourne I did not have warm enough clothes. We went in early June and it was quite rainy and cold, considering I didn't have proper fall clothes nor boots. I ended up buying a scarf and a pair of boots while I was there and wearing a lot of layers to stay warm during our walks through the city.
Do you feel you got a chance to see the city from a local's perspective?
Absolutely. Besides getting to experience Sydney with my local friends from the musical I was in, I tried to get into the city as much as possible. My closest friend and I would ride the train into the city on the weekends we weren't traveling and spend the day downtown. Often, we would get off somewhere central, she would run for an hour, and I would take a walk around one of the harbors and journal until she came back. We would explore a new part of the city, grab lunch (often one of our favorite Thai places), and meet friends for the evening. I made sure to take advantage of every opportunity I had to explore a new part of Sydney and see the streets from a local's perspective.