Why did you study abroad with GlobaLinks at the University of Sydney?
Elyse: I had heard good reviews of AustraLearn from other people who were planning on studying abroad. It was really difficult to commit to one university out of all the options across a whole country, but I went with University of Sydney. Sydney is a great jumping off point for visiting other parts of Australia. University of Sydney is also world renowned university- I knew the name would count when I was job hunting or applying to graduate school later on.
I also was particular about the location of the University it's self. I didn't want to live in the suburban areas of Australia, but I also didn't want to attend a city school. University of Sydney is in a fantastic neighborhood of Sydney, but has a traditional college campus feel. The school isn't just buildings dispersed around Sydney, but an enclosed campus that doesn't leave you feeling lost or overwhelmed.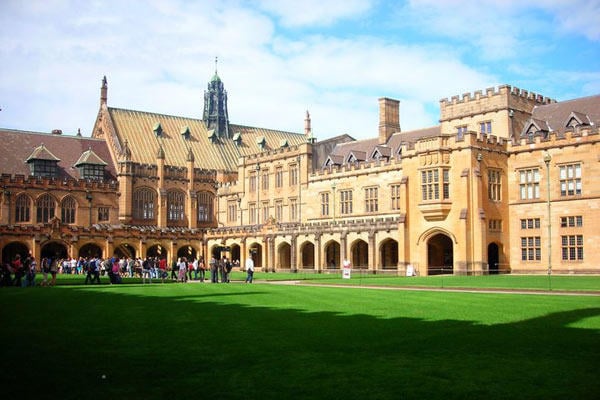 What made your study abroad experience unique and special?
Elyse: Within the first 48 hours I met the people who would become my best friends while in Sydney. I still keep in touch with these people, and believe the friendships will last a lifetime. The friends I made are one of the best side effects of studying abroad.
Nearly everything I did in Australia was a unique and special experience. Some of my favorite events seem the smallest, such as doing weekly shopping; I paid a visit to the deli, the bakery, the fruit and vegetable market, and a grocer to buy all I needed. I loved grocery shopping in Australia- it is so much more quaint than visiting a WalMart superstore like we do in America. I also loved using a ferry to commute around the city-- who wouldn't mind a 20 minute commute if it included a ferry ride past the Sydney Opera House!?
Some other favorite, unique events include:
Climbing Uluru (Climb at your own risk though! Some people say climbing it brings you bad luck!)
Playing BINGO at the University of Sydney pub (What a fun way to meet some locals!
Visiting all the markets in Sydney (Check out the Glebe Market!)
Diving the Great Barrier Reef (Diving the reef was magical. I can't describe how beautiful it is, you just need to see it for yourself!)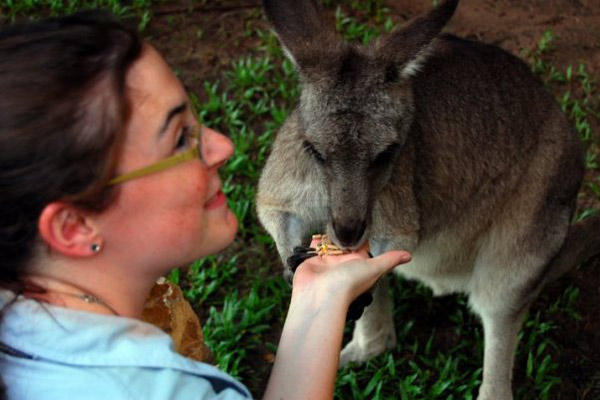 How has this experience impacted your future?
Elyse: Traveling to Australia was the most confidence building activity in my life. That boost in confidence has improved every aspect of my life. I left Australia with new best friends, a more optimistic attitude, and a permanent itch to keep traveling! Studying abroad played at least some role in securing me a job today- it was at least a great talking point in the interview. Spending a semester in Australia also opened me up to the possibility of going abroad for graduate school, or going on a working holiday in another country. It sounds extreme, but I don't regret going to Australia in any way- the experience left every aspect of my life improved.
Elyse is open to help out students looking to study abroad with GlobaLinks at the University of Sydney! For any questions you might have, feel free to contact her!