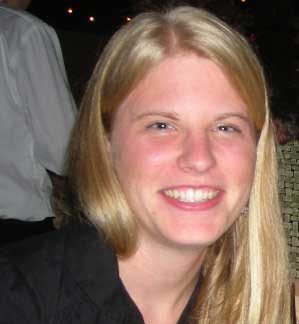 What position do you hold at the University of Canberra? What has been your career path so far?
Rebecca: This is my fourth year as the Inbound Study Abroad and Exchange Officer and it's actually my first job since graduating university. I feel that this job is the perfect match for my passions, skills and experience and I definitely don't plan on leaving in the near future.
While studying my Bachelors in Communication Studies at the University of North Carolina, Wilmington (UNCW), I interned at the Office of International Programs and while I was studying my Master of International Relations at Macquarie University, I worked at Macquarie International. This experience working in international offices in two different countries gave me invaluable experience to help me land my current job.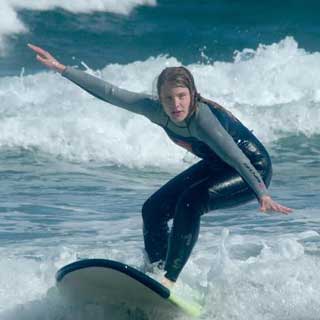 Did YOU study abroad?! If so, where and what inspired you to go?
Rebecca: Yes, of course! I wanted the adventure of exploring somewhere new. I went to Wagga Wagga, Australia, which wasn't my first choice, but something I would never take back. It was here where I met my Aussie husband, decided to change my career path, and deepened my faith.
I also learned that the best places to study abroad are where you can meet the locals and have a true cultural experience. It's not in the big cities, after all, where the kangaroos and native wildlife live! That's one of the things I love about working at the University of Canberra too. We have more local students and even kangaroos on campus!
What country have you always wanted to visit?
Rebecca: I've always wanted to visit Japan because I became close friends with two Japanese exchange students back when I was studying my undergraduate degree at UNCW. Japanese culture intrigues me, the people are extremely kind and the food isn't bad either!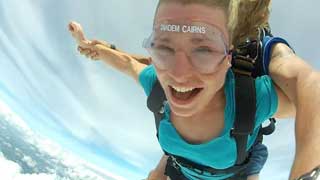 What was your favorite traveling experience?
Rebecca: I'd have to say that dogsledding in Norway under the Northern Lights and capturing them on my own camera was definitely an experience to remember!
Describe a time when you felt especially proud to be part of the University of Canberra team:
Rebecca: I love my entire team at the University of Canberra and I feel proud to be a part of the Study Abroad and Exchange team every day! We are all likeminded in our passion for travel and overseas study and we are all very creative and innovative, constantly looking for ways to improve- and implementing them.