What made this study abroad experience unique and special?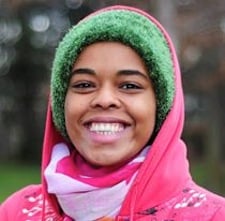 Dina: One of the biggest things that made this study abroad experience so unique and special was definitely the people I've met! I've made some amazing friends while studying here, a very large amount of them are international students as well, but even the Australian friends I've made are just great!
Studying in an entirely different country, and being so far from home can be very difficult, but I truly believe that the people I've met here have made it so much easier for me to be here. I'm having a great time with all of my friends, and it feels more and more like home because of them.
What is one piece of advice you'd give future University of Canberra Study Abroad international students?
One piece of advice I'd give future University of Canberra Study Abroad and Exchange Program students is to not be afraid to get to know other people here. Go out there and make as many friends as you can, both Australian and international friends, and enjoy yourself! The more people you know, the more fun the experience here gets.
Also, explore Australia (and Canberra), because you're only here for a given amount of time. Go around, explore, and enjoy all the beauty this place has to offer! Even Canberra has it's little treasures!
Describe your favorite must-have food that you tried abroad.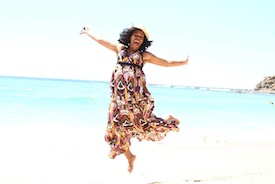 I don't really have one certain favorite must-have food, the food here in Australia is delicious in general! Students should definitely try Lamington's & Pavlova's (those are both desserts), and, since you're here, definitely try kangaroo!
Kangaroo burgers are what I would recommend, they are delicious, and easy to make! Meat pies are popular here in Australia, and they are pretty good as well, so don't miss out on that.
The food in Australia is pretty fresh, and mostly organic (or so that's what I've seen) so try to taste a bit of everything and enjoy it!!
Tell us about any interesting cultural tidbits you noticed about Australia.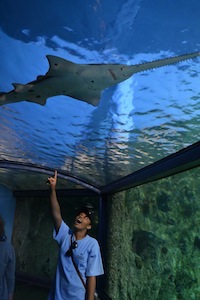 I think the most interesting cultural tidbit I've noticed about Australia is the social norms here. From what I've seen, Australian culture is based on a lot of acceptance of differences in people, and in positive change. The people here are very curious about others, in a positive way, and they accept that people have differences, and that is alright.
Social change is seen in a very positive, and open way, and that is great! Also, they way Australian's are so friendly. Coming from New York, meeting such friendly people all the time is pretty refreshing! (Not that we New Yorker's aren't friendly, just not as friendly, or outgoing I would say).
What is your most meaningful souvenir and why does it mean so much to you?
My most meaningful souvenir from this trip would be this beautiful rock that I found on a camping trip to Depot Beach in Bateman's Bay. It is a very smooth, black rock, and it is actually heart shaped! I love it because it holds the memories of that camping trip. It was the first time I had ever gone camping, and it was with the other international students so we all had heaps of fun!
Depot Beach was also one of the most beautiful beaches I'd ever seen in my life. It was so clean, and barely any people were there, so it felt more like a deserted island rather than a beach! The scenery was amazing as well, the beach at night is beautiful, and getting to camp out by it was wonderful.