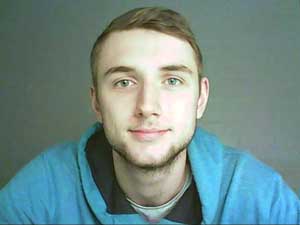 Do you think your program changed you as a person?
Gareth: Definitely. I think it's impossible for an experience like being in a far away country for one year to not change you as a person. I have probably met around 200 people since arriving here, and I think I got to experience so many different and unique personalities that I wouldn't have experienced if I decided not to go on exchange.
So because I met so many people, I feel a lot more comfortable introducing myself and talking to strangers. I also have never lived on my own before going abroad, so in terms of independence this exchange has been really beneficial. I could hardly boil an egg before arriving here, but now I can fend for myself in the kitchen.
Tell us about an experience you had that you could not have had at home
Gareth: My home university (DIT) in Ireland wasn't too far away from my house, so it wouldn't have made much sense if I didn't live with my parents. One of the big reasons I decided to go was to experience the lifestyle of living on campus surrounded by friends, and that's my favorite part of being abroad.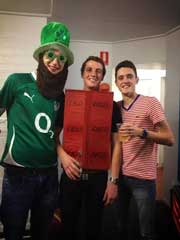 Every day I could do something with my friends, whether if it was something simple such as watching TV with them, hanging out in one of the common areas or going to the city for a night out with them. I'm sure it will be difficult to have these friends who were a two minute walk away to being on the other side of the Atlantic, or in another country elsewhere.
What made this study abroad experience unique and special?
Gareth: The people. I am staying quite late in Canberra, as I want to hold onto my job to save money and to travel to Melbourne before heading back home, and it's tough (to say the least) to say goodbye to people I have gotten to know really well. As more and more people are going, you soon realize that it's the group of people that make an experience what it is.
I was lucky enough to be apart of two different great exchange groups during my time in Canberra, and they're people I'd love to see again and to keep in contact with. I've become really good friends with Australians as well, which is another reason why I'm sticking around for longer. Since I visited their country, I hope they can return the favor and visit mine!
How has this experience impacted your future?
Gareth: I was very apprehensive before arriving here. Spending a full year away from home was pretty daunting considering the longest I've been outside my country before that was two weeks. The whole journey coming over here I actually spent most of it looking forward to when I come back home, so before, I used to always consider myself as a home bird, with no interest of seeing much of the world outside Ireland.
But now, on my return flight, I wouldn't bet against me looking forward to seeing the amazing people I have met again. I can't think of anything better than to take a year out and to travel around, having reunions with the closest friends I made here.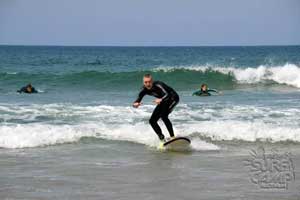 What is one piece of advice you'd give future University of Canberra students?
Gareth: Make the most of it while you're here. There are brilliant ambassadors here who want you're experience of Australia to be as good as it can be, and how they do that is by organising many trips and parties. So I'd recommend to go to as many of them as your bank account allows you to!
Being in Australia costs money, so I missed a chunk of my second semester here as I was doing farm work, and I have to say it was frustrating to miss out on the orientation, and the twice-a-year Sydney trip to get to know all of the exchange students from my second semester. So another piece of advice is to try and get a job as early as possible, in order to afford everything, especially if you're here for the year.