View Other Details

Program Details

Class Size

Private Lessons

Pricing

Price Details

12,000 JPY per week (8 lessons)

A minimum of 2 weeks must be booked
8 travelers are looking at this program
We have implemented brand NEW Japanese online lessons into our portfolio. Learn Japanese without ever having to leave your home!
Practice Japanese with dedicated and highly experienced Japanese language teachers in a private 1-on-1 setting or in a fun group setting - specifically tailored to your individual requirements. And you don't have to settle for one option: Just add additional Private, Group or Conversational Japanese lessons to customize your experience.
It doesn't matter if you are a language newbie or a Kanji expert, as you will see that the Japanese online lessons are ideal to explore the Japanese language and culture. After taking your first steps online you will feel tempted to travel to Japan - just join one of our many on-site courses and discover so much more Japan has to offer!
Until then, make the most of your time at home and learn a new language by applying for our Japanese online lessons!
Program Highlights
Learn Japanese in private lessons from dedicated teachers!
Stay flexible and combine studying Japanese with your daily life & university studies!
Gain rapid skill development through lessons that focus specifically on your interests or language deficits!
Learn business Japanese from highly-skilled teachers who have in-depth knowledge about the Japanese business world!
Take a first glimpse at the Japanese language & culture - without even having to travel to Japan!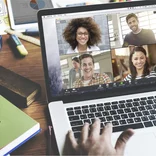 Our Group Online Lessons are the amazing online experience you have been looking for. You will be improving your Japanese at an excellent pace along with your classmates. Your teachers will make sure interaction is constant during lessons. Classes are kept small (6 max) to ensure every student gets enough speaking time. Moreover, you will be assigned to a virtual classroom that aligns with your level and language goals.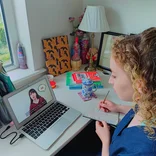 Our Private Online Lessons are aimed towards students of all levels who would like to take big steps towards fluency in the Japanese language. Private Lessons are completely personalized for each student, meaning that teachers will focus on the specific areas of Japanese that you want to improve the most. Your lessons are just a click away now!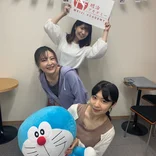 Our Conversational Japanese module is for students who would like to make meaningful connections with people in Japan. Whether you want to make new friends, or just feel more comfortable speaking the language and improving your accent, this module will help you infinitely. Get ready to start speaking confidently and reach a newer level of fluency in spoken Japanese as you use the language in many different situations outdoors!