Intensive & Super Intensive Arabic Courses in Palestine (1-12 Weeks)
View Other Details

Program Details

Language Level

BeginnerIntermediateAdvanced

Immersion Level

Intensive

Standard

Class Size

Private Lessons

Housing

Apartment

Host Family

Pricing

Price Details

This includes 20 hours of Arabic classes a week, learning materials, accommodation, day trips every week, city tours, daily Palestinian breakfast, certificate of participation.

What's Included

Accommodation

Activities

Classes

Some Meals

Wifi

What's Included (Extra)

This includes 20 hours of Arabic classes a week, learning materials, accommodation, local visits, day trips to refugee camps, daily Palestinian breakfast, certificate of participation.

What's Not Included

Airfare

Airport Transfers

SIM cards

Travel Insurance

Visa
1 traveler is looking at this program
The Palestinian center in Hebron, Palestine offers intensive Arabic language courses throughout the year, providing students with a full immersion experience in both Arabic language and Palestinian culture. These courses include options to study Modern Standard Arabic and Levantine/Ammiya Arabic, and offer a variety of study options to cater to different schedules.
Through daily practice and a rich cultural immersion program, students can rapidly enhance their Arabic language skills. The course duration can range from one week to three months. The Palestinian center boasts excellent instructors, a diverse range of cultural and language immersion activities, and a strong focus on total immersion in the Arabic language, making their intensive Arabic courses unparalleled.
Program Highlights
4-6 hours of Arabic classes a day for 5 days a week.
Individual Classes (One on One Classes) - Customized to fit your language level and needs - maximize your learning potential today!
Set your own program schedule and learn on your terms - start and end dates that work for you.
Flexible learning designed for your schedule - whether you have a week or three months, our classes are tailored to fit your needs.
Immerse yourself in Palestinian culture with our housing options - stay with a host family or in our apartment, arranged by us.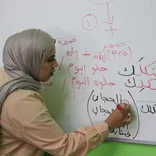 The Study Shami/Levantine Arabic in Palestine/ West Bank program presents a valuable opportunity for those who want to learn and study Shami Arabic (Levantine Arabic, also known as Ammiya) and practice it with people in Palestine. Shami Arabic is spoken by nearly 42 million people in four Arab countries: Jordan, Palestine, Lebanon, and Syria.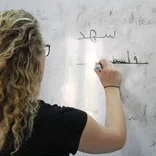 The Study Modern Standard Arabic (LMSA) program in Palestine is one of the linguistic programs offered by Go Palestine in Hebron to internationals from all over the world who desire to study Modern Standard Arabic (MSA). Modern Standard Arabic is the language of education, media, and journalism in the Arab world. The MSA program offers four educational hours a day for intensive courses or six educational hours a day for super intensive courses.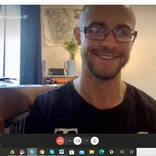 Arabic ONLINE courses have proven to be effective in achieving the desired results. We know that there are millions of people who want to develop their Arabic skills, but they do not have the time to join an Arabic course or to travel to a foreign country.