Study Abroad in the Gold Coast, Australia: Semester or Academic Year
Term
Academic Year, Fall, Spring
View Other Details

Program Details

Degree Level

High School Diploma

Bachelors

Pricing

Price Details

AIFS is a premier provider of study abroad programs. Program fees cover tuition and housing, and over 50% of our study abroad participants receive financial support from AIFS in the form of scholarships or grants. A meal plan, tours and excursions, insurance, and 24-hour emergency service are also included. Coordinated AIFS Flight Packages with major airlines are also available.

What's Included

Accommodation

Activities

Classes

Some Meals

Travel Insurance

Wifi

What's Included (Extra)

Round trip flights and airport transfers included for students on the optional AIFS Flight Package.
2 travelers are looking at this program
Spend a semester or academic year on the gorgeous Gold Coast in the north-eastern Australian state of Queensland! Home to pristine golden beaches, rainforests and the Great Barrier Reef, Queensland combines natural wonder with a thriving nightlife and art scene.
You'll earn up to 16 credits per semester through a variety of courses offered at Bond University, an Australian university that follows U.S. term start and end dates. Courses are taught in English.
Volunteer opportunities are available through Bond University societies and clubs, including the Bond University United Nations Students Associate, the Student Philanthropy Council and the Bond Indigenous Awareness Society.
You'll enjoy cultural and social activities including:
• Surf lessons
• Rainforest tour
• Food and wine tours
• Hiking and kayaking
• Trip to North Stradbroke Island
• Trip to Currumbin Wildlife Sanctuary
• Tickets to sporting events.
Program Highlights
Earn up to 16 credits and transcript issued by Bond University.
Bond University is the only Australian university that follows the U.S. semester schedule.
Easy access to the Great Barrier Reef.
Meal card loaded with $2,000 AUD.
Vibrant beach and city life.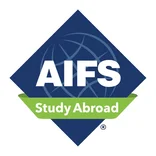 AIFS Study Abroad Scholarships, Grants & Financial Support
We believe a study abroad experience is an essential component of well-rounded university education and we are committed to providing financial assistance to as many students as possible in support of their goal to study abroad. AIFS also offers internship and study abroad + internship blended programs to support the development of personal and professional skills.