View Other Details

Pricing

Price Details

Price may be an estimate, the lower end of a range, or from a previous term. Please see our website for specifics.

What's Included

Accommodation

Activities

Classes

What's Included (Extra)

Please visit our website to see all that's included.
2 travelers are looking at this program
CIS Abroad can take you on an adventure to Australia! Study for a summer in Australia as an international student and choose programs based in Sydney or the Gold Coast. Courses in a wide variety of majors are available. Whether you are looking for city living or coastal vibes, CIS Abroad has you covered. Spend your summer in Australia taking exciting courses while exploring the many landscapes of Australia and soaking up Aussie culture.
Program Highlights
Heading down under in the northern hemisphere summer provides a great change of pace (and weather)
Pick up on the laid-back and friendly Aussie way of life
Cultural activities and excursions will show you some of the best spots around
Choose from various durations, from 3 weeks to nearly 3 months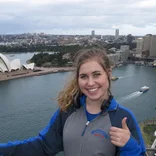 Considered one of the world's most livable cities, Sydney has a bit of everything to captivate you during your summer abroad. Whether it's exploring downtown, enjoying one of the several National Parks, or lounging at Bondi Beach, you're sure to find the reason why 4-million people call Sydney home. While enrolled at The University of Sydney not only will you be able to choose from over 2,500 course offerings but you'll also have access to over 200 campus clubs and societies.
Use your summer wisely by earning a full semester's worth of credit while living in paradise. The Summer on the Gold Coast program plants you in the middle of a sunny, stunning campus just minutes from the beach. You can surf and swim as you jump ahead academically. Summer on the Gold Coast gives you dozens of course options in most subjects. Even more tempting, you'll live in a sun-drenched, outdoorsy, sports-crazed city, and you'll study at one of Australia's top private universities.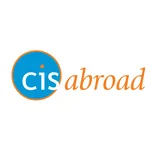 CISabroad Scholarships and Financial Aid
70% of all CISabroad students receive scholarships, grants, or discounts to study abroad. We're unapologetically committed to increasing access to international education for all students.