Term
Academic Year, Fall, Spring, Summer
View Other Details
11 travelers are looking at this program
USAC has partnered up with Charles University to give students a unique study abroad experience in Prague, Czech Republic. Primary studies at Charles University include Politics, Art and Culture, with all courses taught in English.
Prague is well known as one of the most beautiful cities in all of Europe, and in turn the world. It's central location makes traveling to other parts of Europe quite easy, especially to the neighboring countries of Germany, Austria, Slovakia, or Poland.
Program Highlights
Explore the narrow, curved streets, marvelous courtyards, and green patios that make up 30% of downtown—a lovely city for walking
Live in a beautiful medieval city, home to the oldest university in Central and Eastern Europe
Join an amazing tour to three European capital cities and cultures (Budapest, Bratislava and Vienna)
Enjoy easy, inexpensive, and safe travel to nearby European countries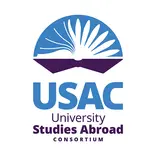 USAC Scholarships and Financial Aid
USAC awards over $2 million in scholarships and discounts each year to assist students with their study abroad expenses.