Term
Fall, J-Term, Spring
View Other Details

Pricing

Price Details

Contact IES Abroad or see website for details: www.IESabroad.org/galápagos

What's Included

Accommodation

Some Activities

Classes

Wifi

What's Not Included

Airfare

Visa
25 travelers are looking at this program
600 miles off the coast of Ecuador, the Galápagos have sea lions, iguanas, and tortoises galore waiting to welcome you.
Imagine stepping foot onto this mysterious dark land knowing it's an estimated 3.5 million years old (yes, million). Witness the famous land iguanas and giant tortoises as you study the evolution of these unique species. Visit indigenous and traditional Andean communities to better understand the relationship between humans and their environment. Dive into the Pacific to get close to the marine life you will be learning about.
This environmental haven awaits you when you study abroad in the Galápagos Islands.
Program Highlights
See the world's most beautiful and biologically diverse island locations – a popular visiting spot for many famous scientists.
Balance studies with extracurricular activities and cultural events such as SCUBA dives.
Explore Ecuador and its surrounding areas through IES Abroad field trips. Past trips include: the Amazon Rainforest, Maquipucuna Cloud Forest, and Mitad del Mundo.
You'll have an individual IES Abroad Program Advisor to guide you before your study abroad adventure. From visa requirements to travel details, they are your #1 resource for preparing to study abroad.
From health insurance included in your program fees, to a worldwide crisis management team, we work 24/7 to keep you safe, healthy, and happy abroad.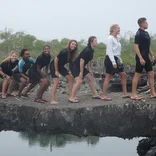 This direct enrollment program is organized through the Galápagos Academic Institute for the Arts and Sciences (GAIAS), a remote campus of the Universidad San Francisco de Quito (USFQ) located on the island of San Cristobal. Before you head to the Galápagos, you'll spend a month in Quito, where you participate in an orientation, classes at USFQ, and field study excursions. The remaining months are spent on San Cristobal in the Galápagos Islands.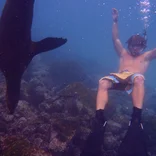 On this three-week IES Abroad program in January, you'll study Marine Ecology and Environmental Studies at the Galápagos Academic Institute for the Arts and Sciences (GAIAS) on San Cristóbal island, a remote campus of the Universidad San Francisco de Quito established specifically to further conservation and sustainable development efforts. Your learning will also extend beyond the classroom. Imagine exploring flora and fauna, visiting an extinct volcano, and snorkeling...all for class.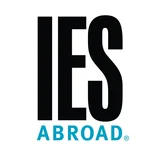 IES Abroad Scholarships and Financial Aid
Financial limitations shouldn't prevent you from studying abroad with us. That's why IES Abroad offers more than $6 million in scholarships and aid. IES Abroad offers a number of diversity scholarships and grants to provide opportunities for traditionally underrepresented communities in study abroad.