ISA Study Abroad in Berlin, Germany
Term
Academic Year, Fall, J-Term, Spring, Summer
Need-based funding, Merit-based funding, General grants/scholarships, Payment plans, LGBTQIA+ funding, BIPOC funding
View Other Details

Program Details

Housing

Apartment

Host Family

Pricing

Price Details

Program Price Includes:

• Comprehensive Advising and Support

• Tuition at the Host University

• Official Transcript from Host University with ISA Cover Letter

• Housing

• Meals and Laundry Services

• Bridging Cultures Program

• Full-Time Resident Staff

• On-Site ISA Offices

• Computer and Internet Access

• Excursions

• The ISA Discovery Model

• Cultural Activities

• Medical Insurance

• Comprehensive Health, Safety and Security Support

• Airport Reception

• Visa Support

• Tutoring

• The Professional Development Toolbox

• Scholarship Opportunities
29 travelers are looking at this program
ISA has partnered up with Freie Universität to offer this exciting chance to study abroad in Berlin, Germany! Study in English or German in a number of subject areas such as art history, German & European studies, film studies, architecture, and more. German language classes are required, although no prior experience is required.
Stay with a carefully selected host family to be fully immersed in the German way of life, or opt to live in a full furnished studio apartment. A week long excursion is included in the program fee. Places traveled to in the past include Paris, Vienna, Munich or Prague, among others.
We have partnered with Fill it Forward to engage team members and program participants in waste reduction practices. The goal is to encourage the elimination of single-use waste. Every QR code scan shows the impact of reusable bottles and unlocks a donation to environmental impact groups.
WorldStrides, a global organization, is committed to educate and serve communities worldwide. Our commitment is fueled by the passion of our team members and partners to make experiential learning accessible, while also being socially, environmentally, and ethically responsible. Together, we accomplish this by investing in initiatives to promote inclusion, diversity, and sustainability.
In 2014, GlobaLinks Learning Abroad merged with International Studies Abroad (ISA), therefore, the GlobaLinks program reviews may not accurately reflect the new program structure, which has been greatly improved through the integration with ISA.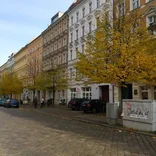 Founded in West Berlin during the early Cold War period, Freie Universität Berlin (FUB) was established as a university for the "Free World" in West Berlin. Just about 40 minutes outside of Berlin's city center, ISA students will study on the university's Lankwitz campus. You can enjoy picking courses from a wide range of offerings instructed in English or German, and will take classes alongside ISA and other visiting international students.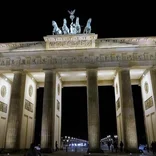 Founded only in 2009, Hochschule für Wirtschaft und Recht Berlin (HWR) specializes in Business, Economics, and Law courses. HWR is both AMBA and AACSB accredited. The university is located about 20 minutes outside of Berlin's city center with one campus in Schöneberg district & the other in Lichtenberg district. You'll take most of your courses on HWR's Schöneberg campus and have the opportunity to take a wide range of Business courses taught in English with other international students.
ISA by WorldStrides Diversity Scholarship
This scholarship is offered for summer and semester programs and is intended for students with identities historically underserved in education abroad. This can include, but is not limited to, individuals who identify as African American/Black, Hispanic/Latino, Asian American, Alaskan Native, American Indian, Native Hawaiian, LGBTQIA+, First-Generation College Students, U.S. Military Veterans, students with disabilities, and/or students at Minority-Serving Institutions.