Term
Academic Year, Fall, Spring
View Other Details

Pricing

What's Included

Accommodation

Activities

Airport Transfers

Classes

Some Meals

Travel Insurance

Wifi

What's Not Included

Accommodation

Activities

Airport Transfers

Classes

Some Meals

Travel Insurance

Wifi
3 travelers are looking at this program
Explore contemporary India as a complex yet unified multi-cultural, multi-linguistic, religiously pluralistic democracy, and rising economic superpower. Study development, economics, and social issues in Pune, a vibrant, bustling city that has long been considered India's academic center and has a thriving student scene. Host to many of the country's most forward-thinking NGOs and multi-national businesses, Pune is also an ideal location to do hands-on fieldwork by electing to complete an internship, documentary film, or directed research project.
The program center is based at Gokhale Institute of Politics and Economics. You will live like a Pune resident, staying with an Indian host family and commuting to campus by auto rickshaw. Two long-weekend excursions will take you out of the classroom and expose you to a different side of India.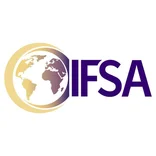 IFSA Scholarships and Financial Aid
We believe that study abroad should be within reach of every student, so we offer a wide range of scholarships and funding opportunities for all our participants.