ISA Study Abroad in Dublin, Ireland
Term
Academic Year, Fall, Spring, Summer
Need-based funding, Merit-based funding, General grants/scholarships, Payment plans, LGBTQIA+ funding, BIPOC funding
View Other Details

Pricing

Price Details

Program Price Includes:

• Comprehensive Advising and Support

• Tuition at the Host University

• Official Transcript from Host University with ISA Cover Letter

• Housing

• Meals and Laundry Services

• Bridging Cultures Program

• Full-Time Resident Staff

• On-Site ISA Offices

• Computer and Internet Access

• Excursions

• The ISA Discovery Model

• Cultural Activities

• Medical Insurance

• Comprehensive Health, Safety and Security Support

• Airport Reception

• Visa Support

• Tutoring

• The Professional Development Toolbox

• Scholarship Opportunities
23 travelers are looking at this program
Study abroad with ISA in Dublin! In this young and international city, ISA students will have a wonderful time exploring the Irish heritage in the country's capital. Students can choose from courses at Trinity College, University College Dublin and Maynooth University.
We have partnered with Fill it Forward to engage team members and program participants in waste reduction practices. The goal is to encourage the elimination of single-use waste. Every QR code scan shows the impact of reusable bottles and unlocks a donation to environmental impact groups.
WorldStrides, a global organization, is committed to educate and serve communities worldwide. Our commitment is fueled by the passion of our team members and partners to make experiential learning accessible, while also being socially, environmentally, and ethically responsible. Together, we accomplish this by investing in initiatives to promote inclusion, diversity, and sustainability.
Trinity College Dublin (TCD) was founded in 1592 when Queen Elizabeth I issued a charter for Trinity College, thereby making it Ireland's oldest operating university. Its reputation for excellence in teaching and research attracts outstanding professors and students from all over the world. Trinity is located on a small, beautiful campus in the heart of Dublin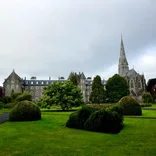 Maynooth University is the second oldest university in Ireland; established in 1795 as St. Patrick's College, Maynooth. While Maynooth is one of the oldest universities in Ireland, it is also Ireland's fastest growing university. Located in Ireland's only university town just 40 minutes west of Dublin, Maynooth makes for an ideal setting if you desire an impressive, yet close-knit, university.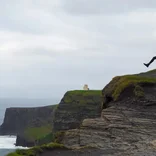 Ireland's largest university, University College Dublin (UCD) offers a beautifully landscaped 300-acre campus with strikingly modern buildings and residences. The main campus is the Belfield campus, an easy 2.5 miles bus ride south of Dublin's city center. With five of Ireland's Taoisigh (Prime Ministers) among its alumni, the university has played a key role in the history of the modern Irish State and continues to play a leading part in shaping Ireland's future.
ISA by WorldStrides Diversity Scholarship
This scholarship is offered for summer and semester programs and is intended for students with identities historically underserved in education abroad. This can include, but is not limited to, individuals who identify as African American/Black, Hispanic/Latino, Asian American, Alaskan Native, American Indian, Native Hawaiian, LGBTQIA+, First-Generation College Students, U.S. Military Veterans, students with disabilities, and/or students at Minority-Serving Institutions.