IFSA Study in Rome | IFSA Study in Rome Plus
Need-based funding, Merit-based funding, General grants/scholarships, Payment plans
View Other Details

Pricing

What's Included

Accommodation

Some Activities

Classes

Travel Insurance

What's Not Included

Airfare

Meals
1 traveler is looking at this program
OUR MOST AFFORDABLE ROME OPTION INCLUDES ACCESSIBLE GPA REQUIREMENTS
If you're ready to start exploring, this is the program for you! While making Rome your home, you'll feel empowered to take a seat at the table and find your voice among other influencers. Courses and internships are designed to prepare you for your future role in local and global networks.
Ideal for students majoring in business, communications, political science, social sciences, sustainability studies, and more, this program was formerly called Influence in Society and Business.
Eager to learn with other local and international students? Check out IFSA Study in Rome Plus, which adds the option to enroll in one elective class at Libera Università Internazionale degli Studi Sociali (Luiss University).
Program Highlights
Walk by ancient Roman city walls, stop for a quick espresso, and admire spectacular works of art—all on your way to class
Choose from a variety of IFSA-taught courses in English that fulfill common requirements in business and the social sciences
Share weekly homemade dinners and conversation with an Italian host family while living independently in student apartments
Develop your intercultural and professional skills with an exciting internship designed for you in Italy's capital city
Talk openly with Rome's influencers in diverse fields and learn about the forces that influenced their passions and careers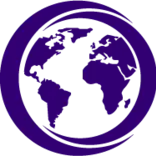 IFSA Scholarships and Financial Aid
IFSA is deeply committed to making study abroad accessible to as many students as possible. We believe that cost should never be a barrier: that's why we offer financial support to a larger proportion of our students than any other organization.
Financial assistance is available for IFSA January term, semester, year, and summer programs. Scholarships include the IFSA First-Generation Scholarship and IFSA Diversity Scholarship, as well as program-specific scholarships in Australia, Ireland, New Zealand, and the UK. We also offer $2,000 IFSA State School Grants and IFSA Minority Serving Institution Grants to all qualified applicants.
Once you've started your IFSA program application, you'll gain access to IFSA's scholarship application.