View Other Details

Pricing

Price Details

Price may be an estimate, the lower end of a range, or from a previous term. Please see our website for specifics.

What's Included

Accommodation

Activities

Classes

Travel Insurance

What's Included (Extra)

Please visit our website to see all that's included.
15 travelers are looking at this program
Spend your summer studying in one of the world's most vibrant cities: Tokyo. Tucked away behind lively Harajuku and Shibuya, study on the grounds of a former Samurai Family's hilltop mansion. At Seisen University, choose from a wide selection of courses that are enriched in an internationally focused curriculum. Bustling with several clubs and extracurricular activities, while at Seisen University, you will quickly find yourself immersed in Tokyo's spirited blend of modern and traditional Japanese culture.
Program Highlights
Study in the heart of Tokyo, the capital of Japan and the world's most populous city
Feel supported with Seisen's small class sizes and communal feel
Japanese language classes to learn one of the world's top in-demand languages
Opportunity to meet Japanese students and attend special lectures
Visits to ancient shrines and temples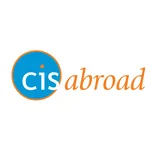 CISabroad Scholarships and Financial Aid
70% of all CISabroad students receive scholarships, grants, or discounts to study abroad. We're unapologetically committed to increasing access to international education for all students.