Japan: Nagasaki - Japanese Language, Society, Culture Studies
Term
Academic Year, Fall, Spring
Need-based funding, Merit-based funding, General grants/scholarships
View Other Details

Program Details

Degree Level

Associates

Bachelors

Housing

Dormitory

Host Family
18 travelers are looking at this program
The Nagasaki program focuses on Japanese society and culture. In 2014, Nagasaki University of Foreign Studies (NUFS) was ranked as one of the top four study abroad programs in Japan and the only one specializing in foreign language study. What you learn will extend beyond the classroom: native-speaking conversation partners facilitate your language learning and new friendships, and field trips in and around Nagasaki will help you gain a broader perspective on Japanese life and history.
There are LGBTQIA+ friends, colleagues, and allies throughout the world. However, cultural understanding of gender identity and sexuality does vary from country to country. USAC has compiled a lot of resources to help you through that learning process.
USAC is dedicated to working closely with students with disabilities to ensure the best study abroad experience possible. You may request reasonable accommodations after your initial application is complete. We routinely receive requests for scheduling, material, and environmental accommodations for the classroom setting, which may include assistive technology, scribes and readers, printed material, and interpretation.
Environmentally-conscious students choose USAC because many of our programs are held in some of the most sustainable countries in the world. There are options to take coursework in sustainability and the environment, as well as field trips and studies where students can leave a lasting impact on their host country.
Program Highlights
Choose from seven levels of Japanese language and a range of society and culture courses taught in English, or take your language studies to the next level with optional courses in Kanji, grammar, pronunciation, and more!
Enjoy Nagasaki's small campus environment and welcoming community of Japanese and international students eager to explore language and culture.
Practice your language and make friends with a Japanese conversation partner, who will help you adjust to your new home and introduce you to Japanese culture.
Immerse yourself in the local culture by living in homestays with Japanese families.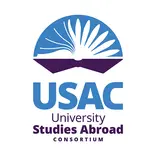 USAC Scholarships and Financial Aid
USAC awards over $2 million in scholarships and discounts each year to assist students with their study abroad expenses.